Round 1 & Round 2 Revisions
Round 1 and Round 2 Revisions give you the opportunity to review the rendering and annotate any areas that are represented incorrectly. When reviewing the renderings, focus on the three main components: Structures, Labels, and Map Visuals.
All revisions will be completed in two rounds. Once the two rounds of revisions are complete, any changes to the renderings moving forward will go through the Concept3D map updates process.
All revisions will be annotated to the Concept3D Production team using the CMS (Content Management System). In your CMS, you will find a "Map Edits (add here)" category & revision subcategories - you will add each revision as a location under the appropriate subcategory.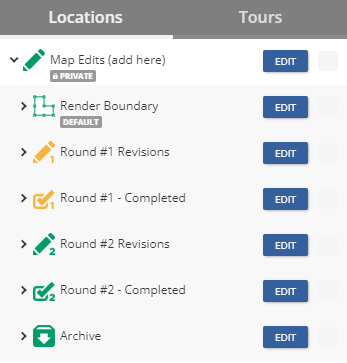 WHAT TO REVIEW IN THE RENDERINGS
STRUCTURES
If sending larger data (Revit Models, larger site plans, multiple page pdfs, etc) place data in a folder that corresponds with the name of the Location Pin in the CMS & upload data using the "Upload Data" button in the top right of the CMS.
New Buildings/Structures
Changes to existing Building
Statues/Sculptures
Signs
Fences/walls
LABELS
New Building Labels
Building Spelling errors
Updated Building Label
Road Label changes (Moving/New label)
Road Spelling errors
MAP VISUALS
Tree edits (Moving, Adding, Removing, etc)
Water effects
Landscaping (Bushes, Flowers, etc)
Community Rec and Athletic Areas Edits
Parking lot edits
Removing Buildings
Sidewalk edits
Road edits
HOW TO CREATE A REVISION LOCATION
1. Click the blue button titled New Location in the bottom left corner of the map.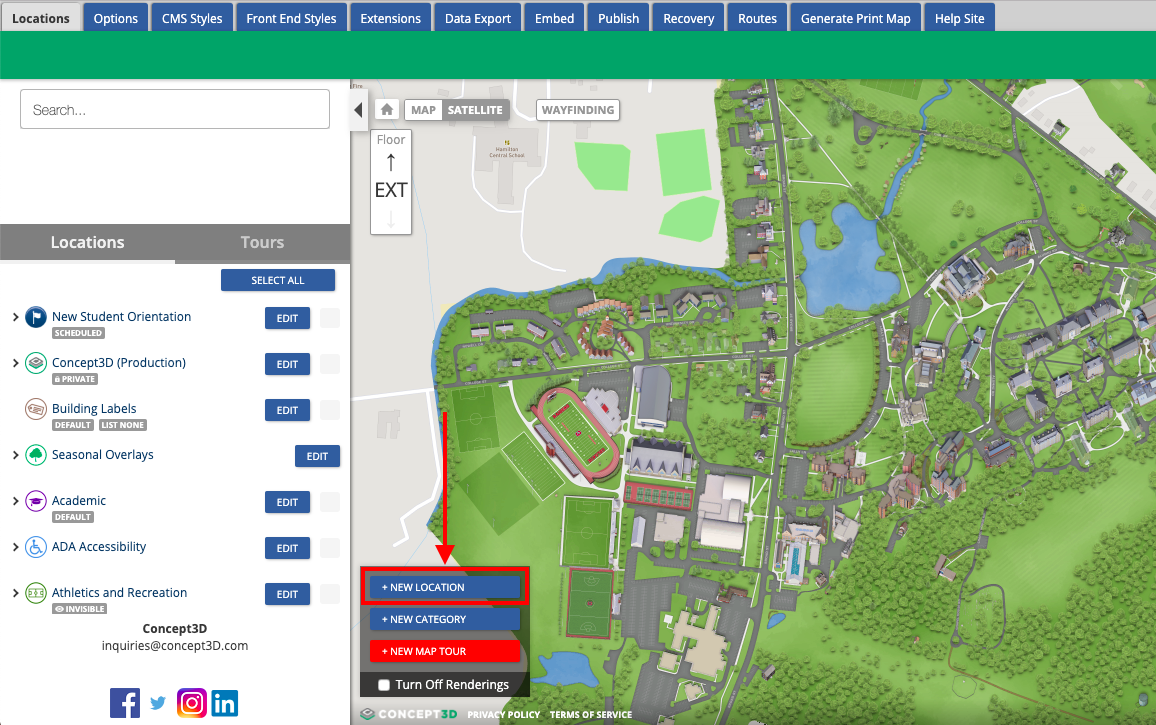 2. Use the location toolbar to mark the area of your rendering that needs updating. To understand each location toolbar function, please read the Location Toolbar Explained article.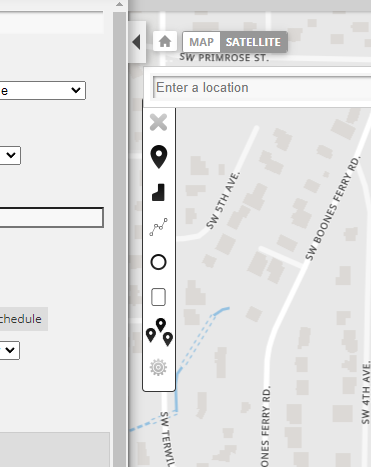 3. Fill out all the content in the sidebar with the details of the update needed.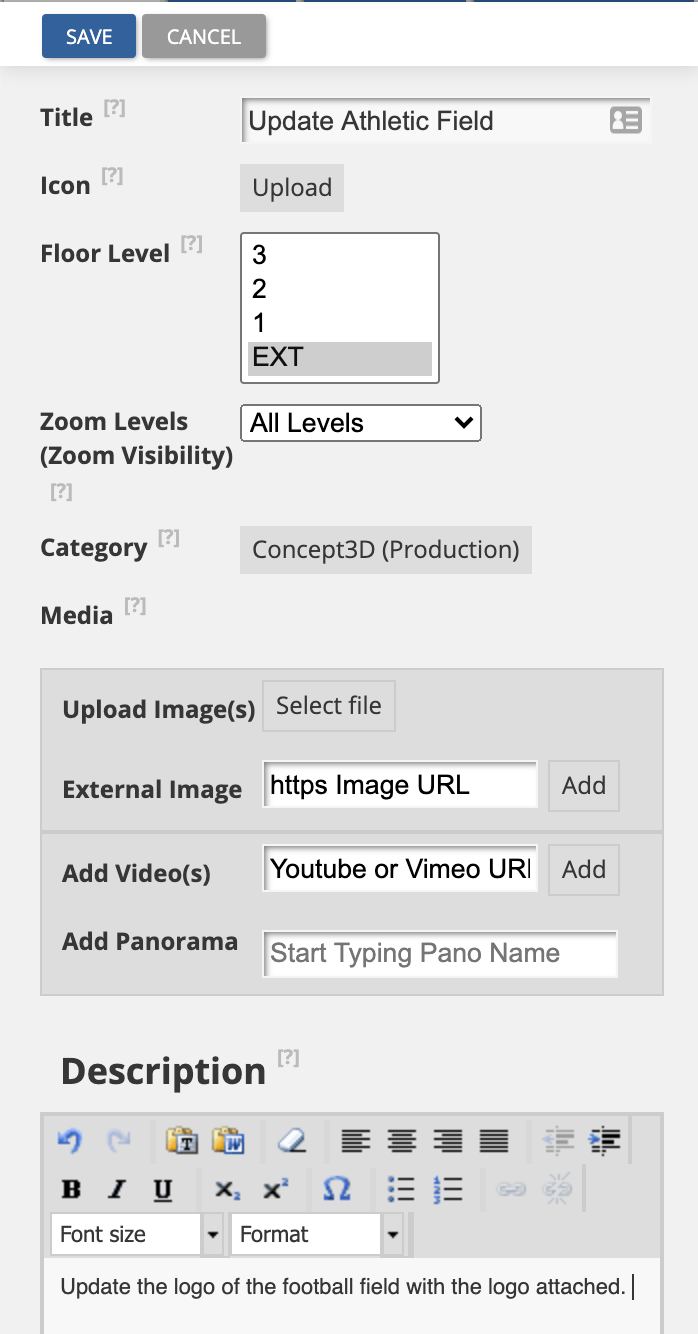 Title - name of update. ex: new building, change label, add logo, etc.
Media - add any images to assist with the update (if needed)
Description - use this area to describe the change needed & for any label updates
Once all revisions are added and ready for Concept3D, notify your Client Success Manager.