Locations are used to pin point a specific area on the map and inform users about this location with details such as images, videos and text description. Locations live under a category and can be selected through the sidebar or by clicking the marker icon on the map.
How to Create a New Location
1. First, have an existing category created to place the location under.
2. Once a category is created, click the blue button titled New Location in the bottom left corner of the map.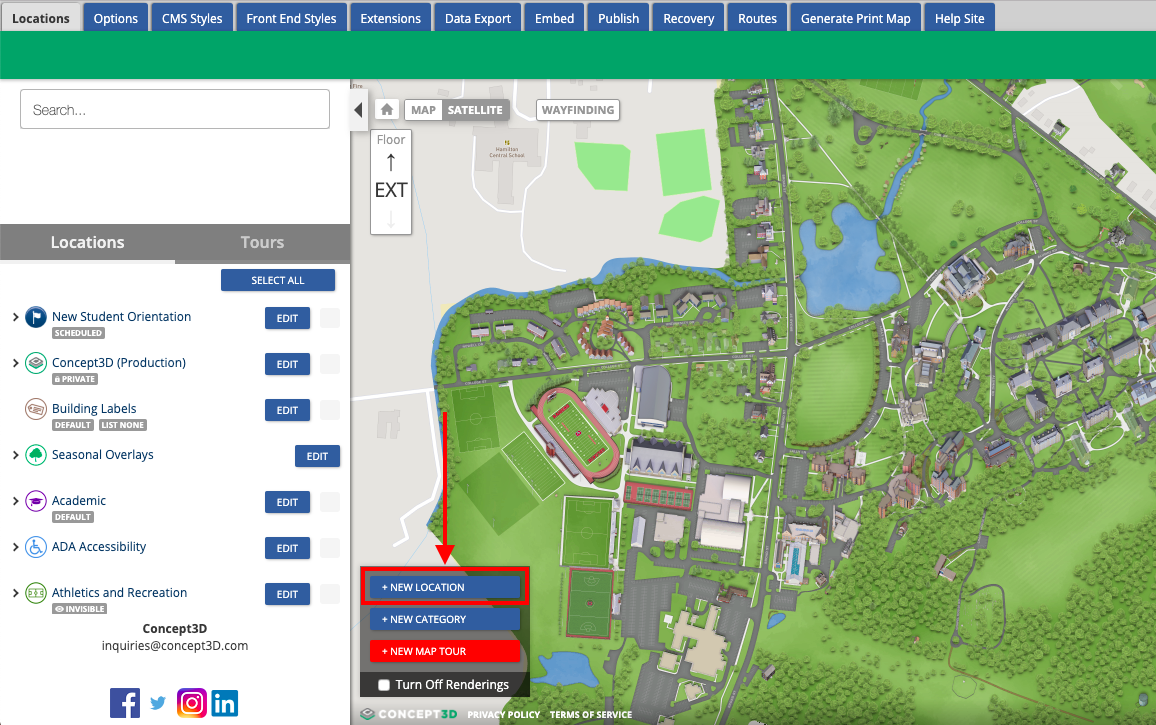 3. Place a marker icon on the map/rendering. There are several ways to call out a location on the map.
a. Enter an address in the address search function at the top of the map: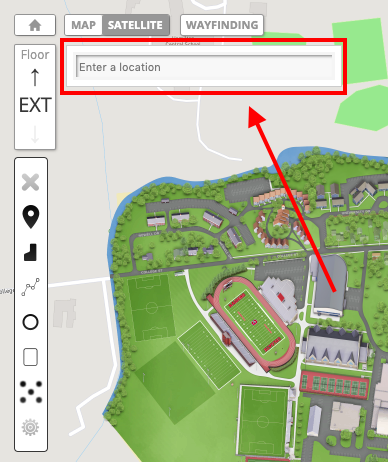 Once you start typing in the address, suggestions will start sourcing. Pick the one that best suits the location.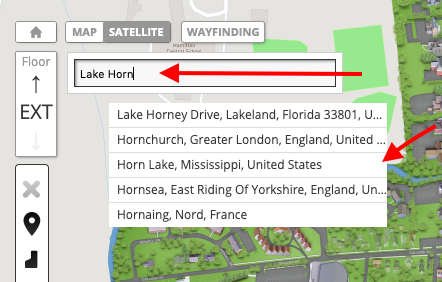 b. Use the location toolbar: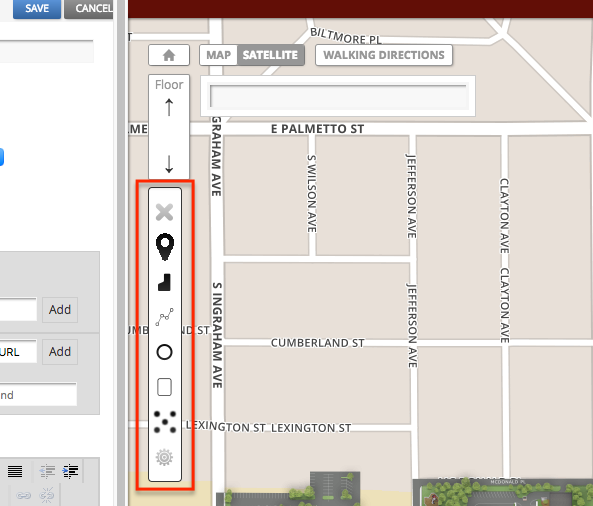 To understand each location toolbar function, please read the Location Toolbar Explained article.
4. Fill out all the content. Below is an explanation of each field:
a. Title: Name of location to be displayed.
b. Level: If map contains interiors, select which level the location will live.
c. Category: Select a category for the location to live under.
Note: Locations can live under multiple categories.
d. Media: Upload any photos and videos. *Only .jpg, .png, or .gif photos and YouTube and Vimeo videos are accepted.
e. Description: Written content, can include hyperlinks or edited in HTML.
f. Keywords: Search engine keywords to help find locations. Not visible to users.
g. Labels: Tag locations for bulk editing.
h. Feed Embed: One can enter a URL to be displayed below the location description.
i. Reference: Used for data feeds; ignore this field if you are not using a data feed.
j. Visible: This makes the location invisible on the front end of the map.
k. Private: Only users with correct URL will be able to see this location.
l. Schedule: Select a time for your location to be published live on the front end of the map.
5. Save and publish once all the content is entered!