When creating locations, there are a few options in which you can designate the area on the map. Below is an explanation of each tool one can use from the Location Toolbar:
Delete: Removes existing location marker.

Marker: Creates a single icon marker.

Polygon: Creates a customized shape.

Polyline: Creates a customized single line.

Circle: Creates an adjustable circle.

Square: Creates an adjustable square.

Polymarker: Ability to drop multiple icon markers for a single location.

Shape Options: Allows user to customize color options and hover capability for polytools.
Below is an example of what each tool looks like on a map: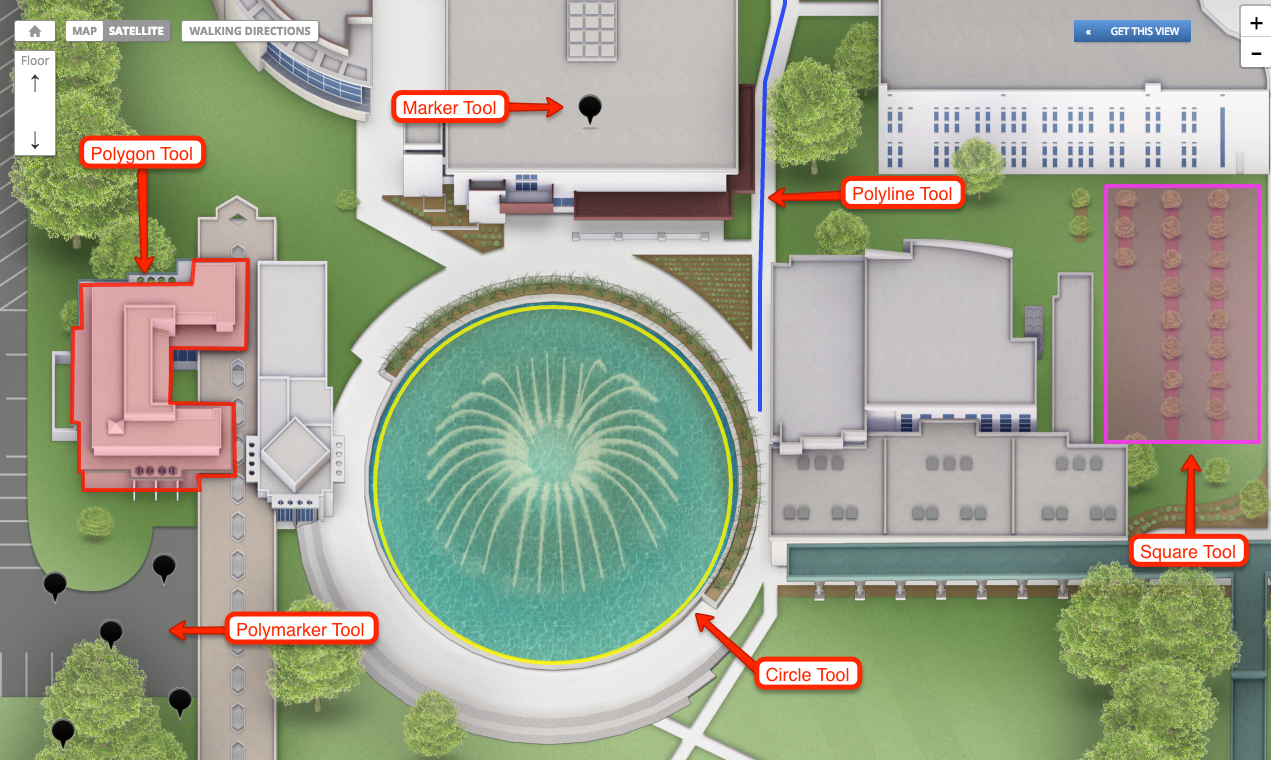 The Shape Options tool at the bottom of the Location Toolbar allows you to customize colors for the polytools to stay consistent with branding. You can also toggle to show the marker icon in addition to the polygon.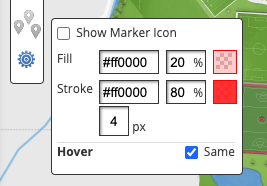 To adjust existing polygons/polylines, click and drag a white node to move around. Click on the white node once to remove the node without removing the entire polygon/polyline.
Tip!
To create a path with arrows, use the polyline tool.
Start polyline as normal


Click at a diagonal


Cross the line and click


Close at tip and click

Continue path and repeat as needed