All content on the map will default live to the front end, but within every category, location and tour there is a Schedule setting. This setting allows the ability to schedule layers to be automatically turned on/off to the front end of the map at a certain day and time.
How to Schedule
1. Create a new or edit an existing category/location/tour and find the Schedule setting -

2. Select Schedule to access the data/time selections -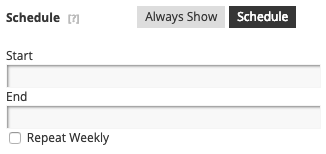 3. Select a start and end date/time for this layer to be visible on the front end of the map. You can also choose to automatically repeat this weekly. The time will update to the time zone of the front end map viewer.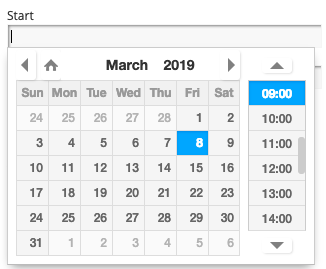 4. Save and Publish! Any category/location/tour will have the word Scheduled under it in the CMS to signify this setting is turned on. Once the date/time you selected comes around, this will be available on the front end of the map.