October 31
New Features: 
Bulk Upload Improvements
The Bulk Upload tab will look a little different next time you open it!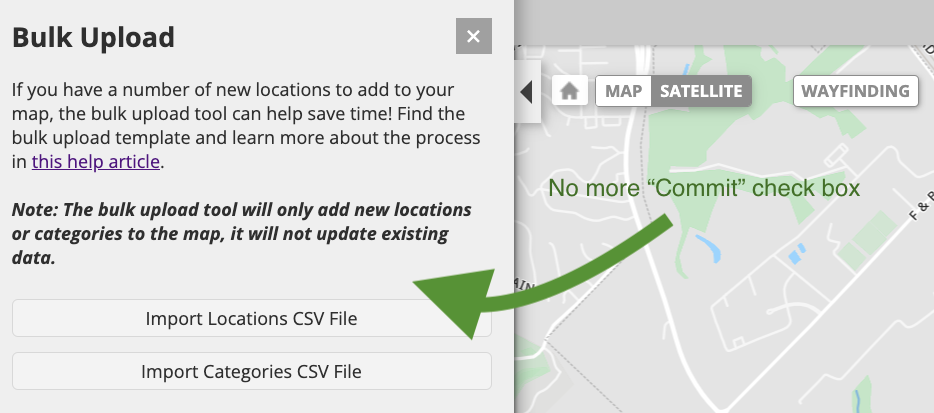 No more Commit checkbox: BOTH Category & Location bulk uploads will not require the commit step any more 
Previously, the system would require you to do a "test" run of the upload prior to actually uploading the content. However, if commit was selected with a spreadsheet with an error - it resulted in some successful uploads, and ultimately led to duplicate locations and categories. 

Now, the system will check for errors on every upload! If there is an error, the upload will fail and tell the user what the error is. 
Category bulk upload improvements: The Category upload got a bit of a face lift to check for more validation 
Empty title field will cause an error and reject upload

Title is the only required field 

Allow for more empty setting fields and apply "default" values if left empty 
Increased Blue Dot Size
The size of the "blue dot", the symbol that identifies a user's location on mobile, on all interactive maps has been increased, making it easier to identify locations. The size now better matches other map applications.