November 15, 2022
New Features
Confirmation Prompt for Content Security Policy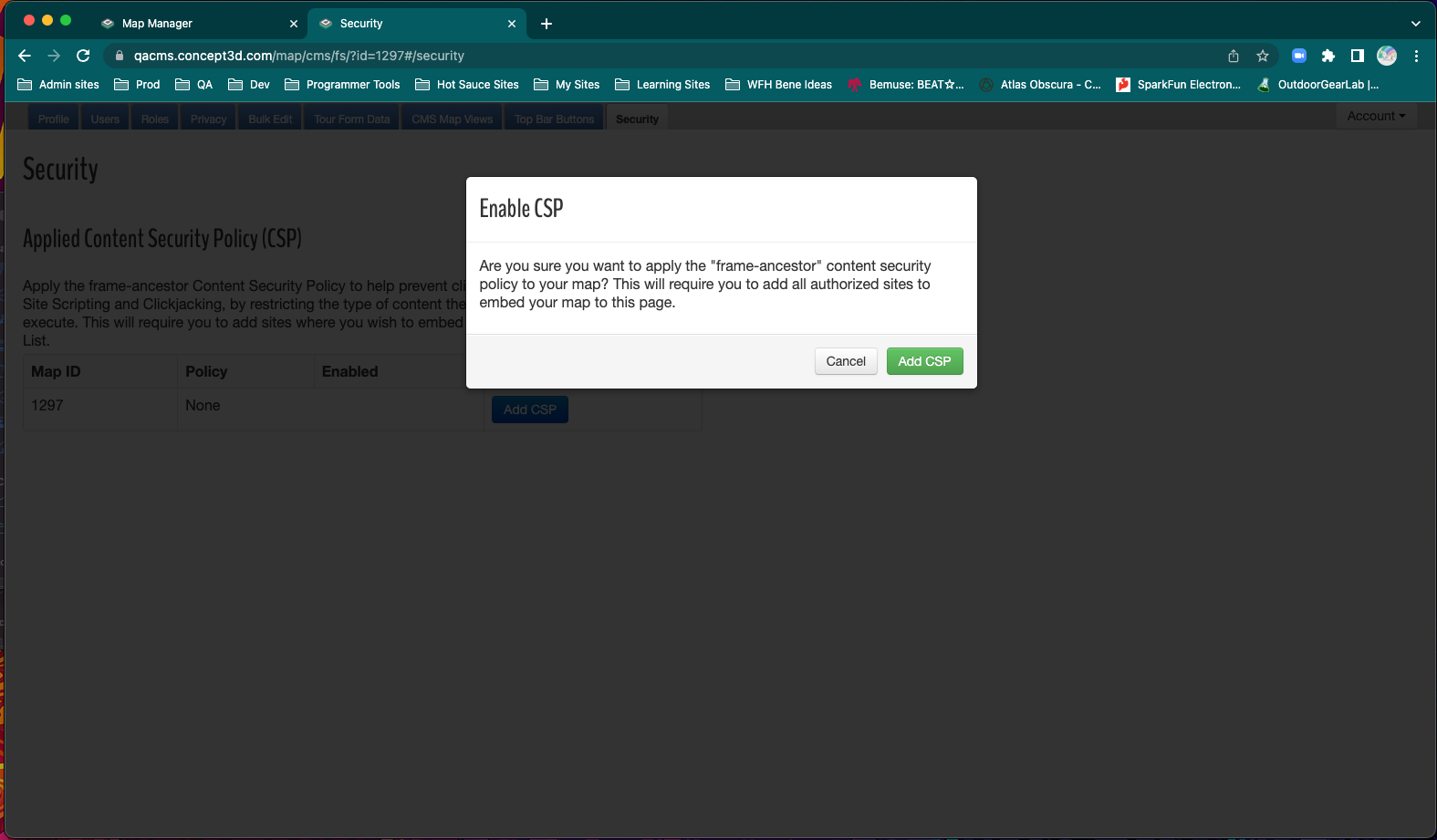 A confirmation prompt now appears when adding and enabling a frame-ancestor CSP.
Notable Bug Fixes
Opening a Map Tour closes search bar

Weird header image space when no header image is present

Polygons shifting on static maps

Polygon and polyline locations not working with B&W overlays on C3DGL

Embedded Maps causing parent webpage to jump to the map

Search bar disappears when pressing the home button

Accessible Wayfinding route option missing from new Turn-by-Turn Wayfinding

Directions button in locations not opening the directions modal

Weird overlap between Turn-by-Turn Wayfinding and the locations sidebars
November 1, 2022
New Features
Ability to Provide Custom Security Headers
Many clients love being able to embed their maps in full-size webpages or seamlessly into their own admissions content. However, these embeds aren't fully up to security specs and we need to provide clients with a way to specify approved URLs where these embeds live. Clients and Client Success now have access to a new Security tab in the CMS Account page to supply these URLs.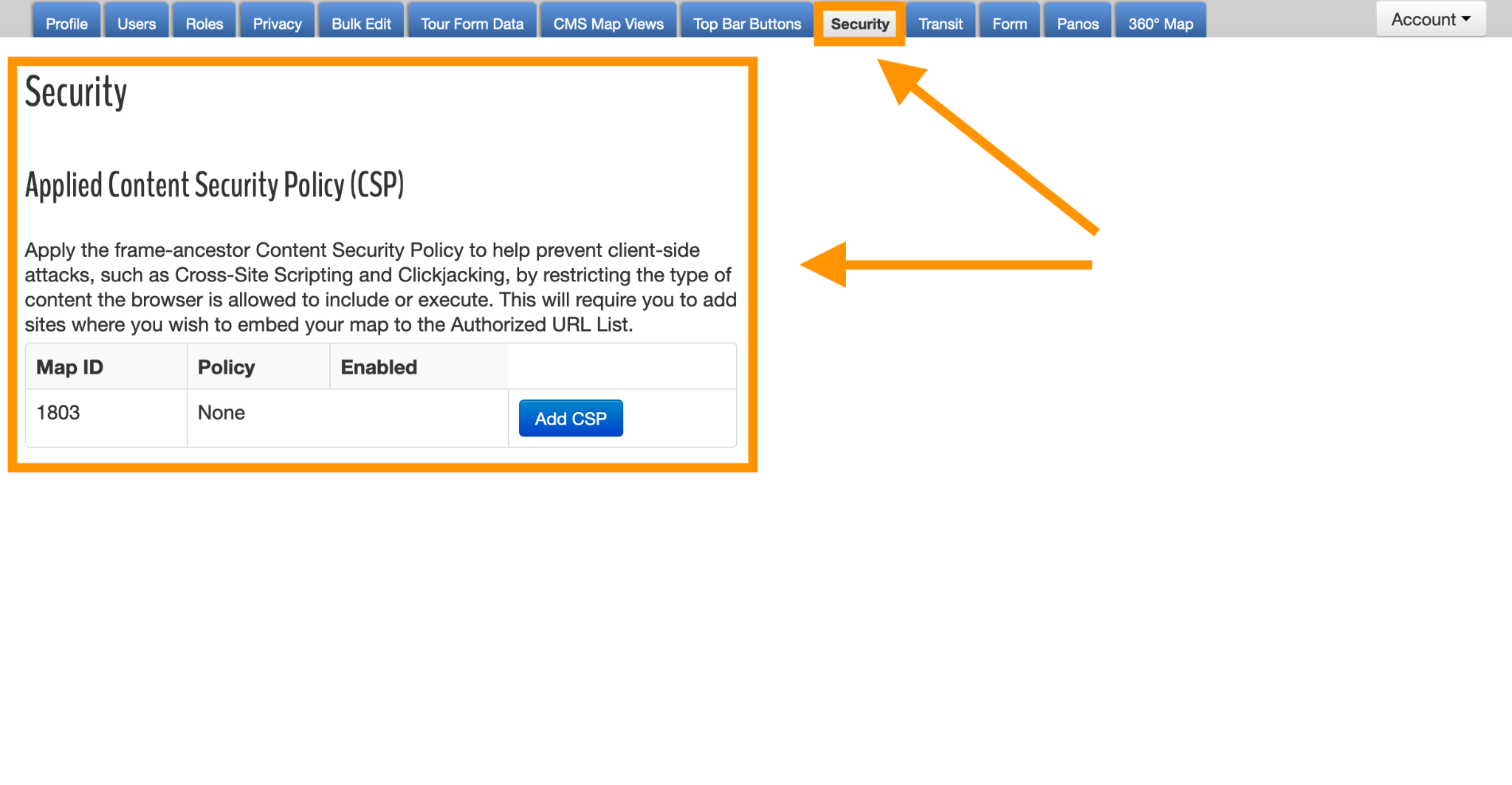 Clients can now add Content Security Policies to their Maps via the new Security tab in their Account page.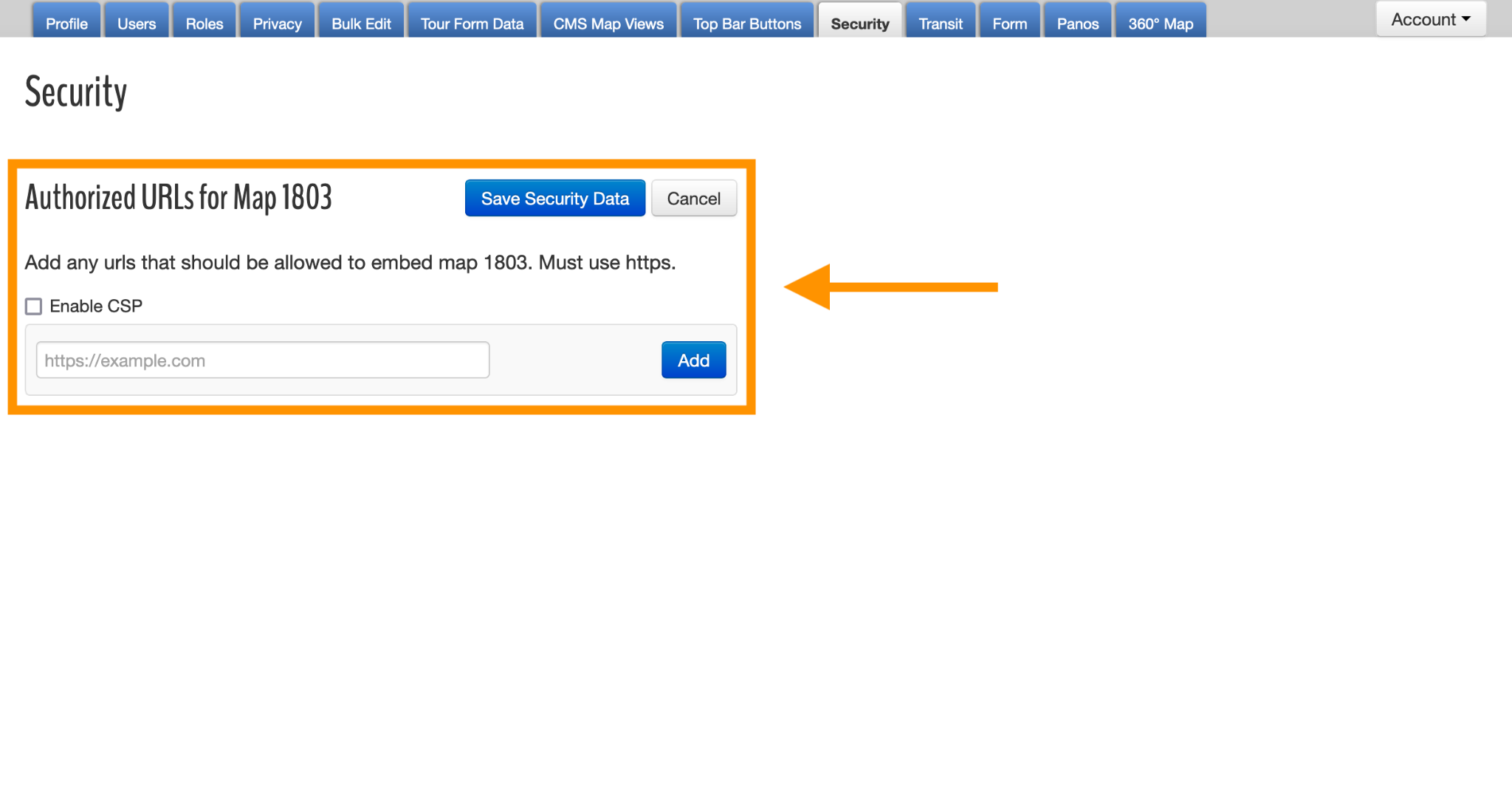 Content Security Policies require clients to add authorized URLs where the map can be embedded.
Notable Bug Fixes
Map attributions are duplicated on tablet and mobile devices

Space Planner details do not appear when clicking into a space

Have to click on a location marker twice to open it on mobile
Polygon locations not opening on C3DGL maps
Search bar still displaying in embeds when set to hidden
Directions route line fails to appear when showing the full route
October 6, 2022
Notable Bug Fixes
Edit HTML button not appearing for pop-ups

Active CMS Report not running

Location Open > Share URL option in CMS is not working

Polylines and Polygons not appearing in generated Print Map preview

Polygons not displaying properly for C3DGL maps