Concept3D supports 360 tours in Chinese (Simplified), French, and Spanish! Users can create, edit, and revert any changes made to the 360° Tours as usual with a new side-by-side editor to translate content in. Once enabled, visitors will be able to easily select which language they prefer when visiting the tour.
Front End View of Multi-Language Tour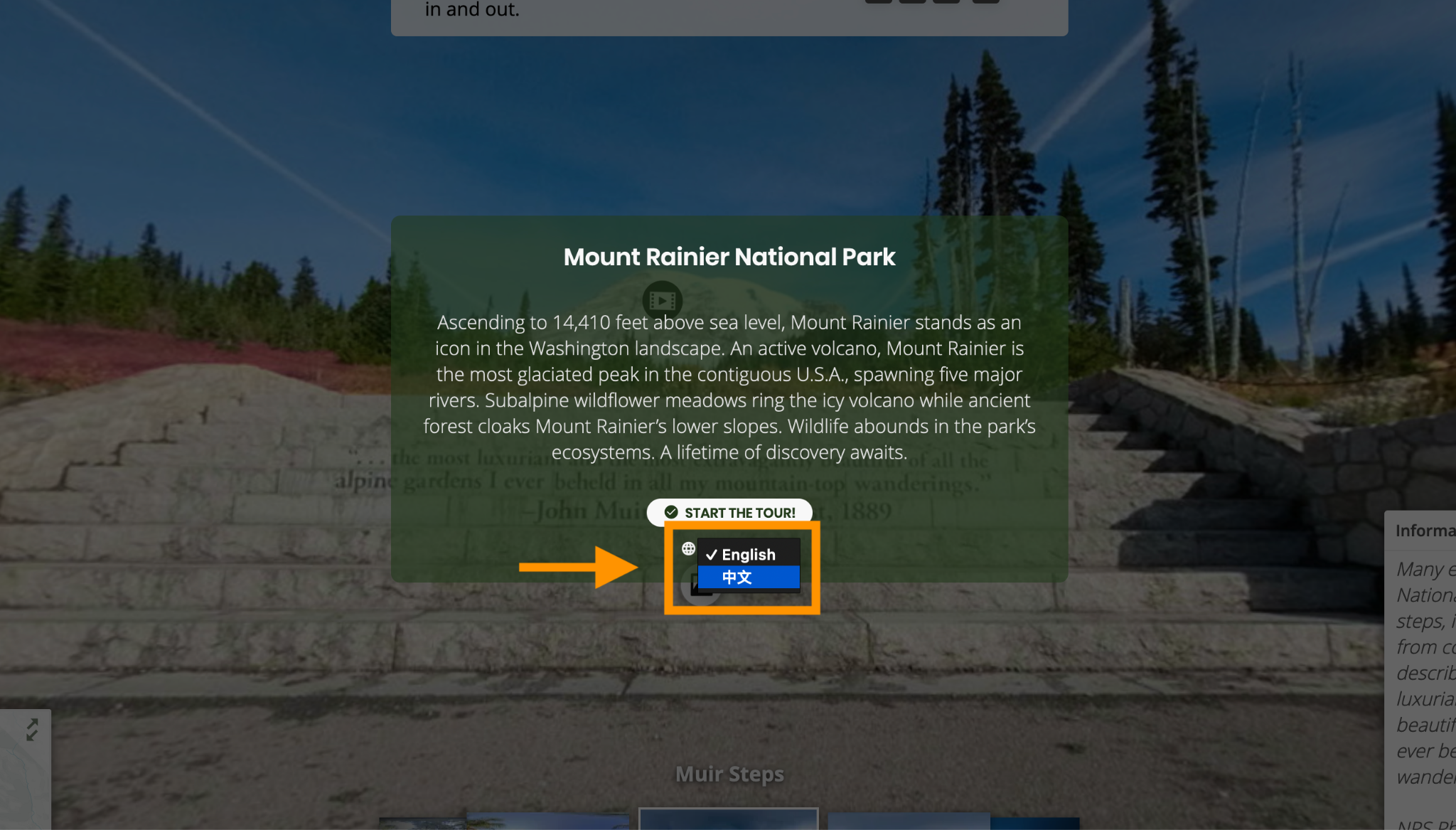 Visitors will be able to easily select which language they would like to see the 360° Tours content in using the dropdown options.
How to Set up Multi-Language Tour
1. Log in to https://home.concept3d.com/
2. Hover over the 360 Tour you would like to edit and select Edit Tour
3. Toggle to the Translations tab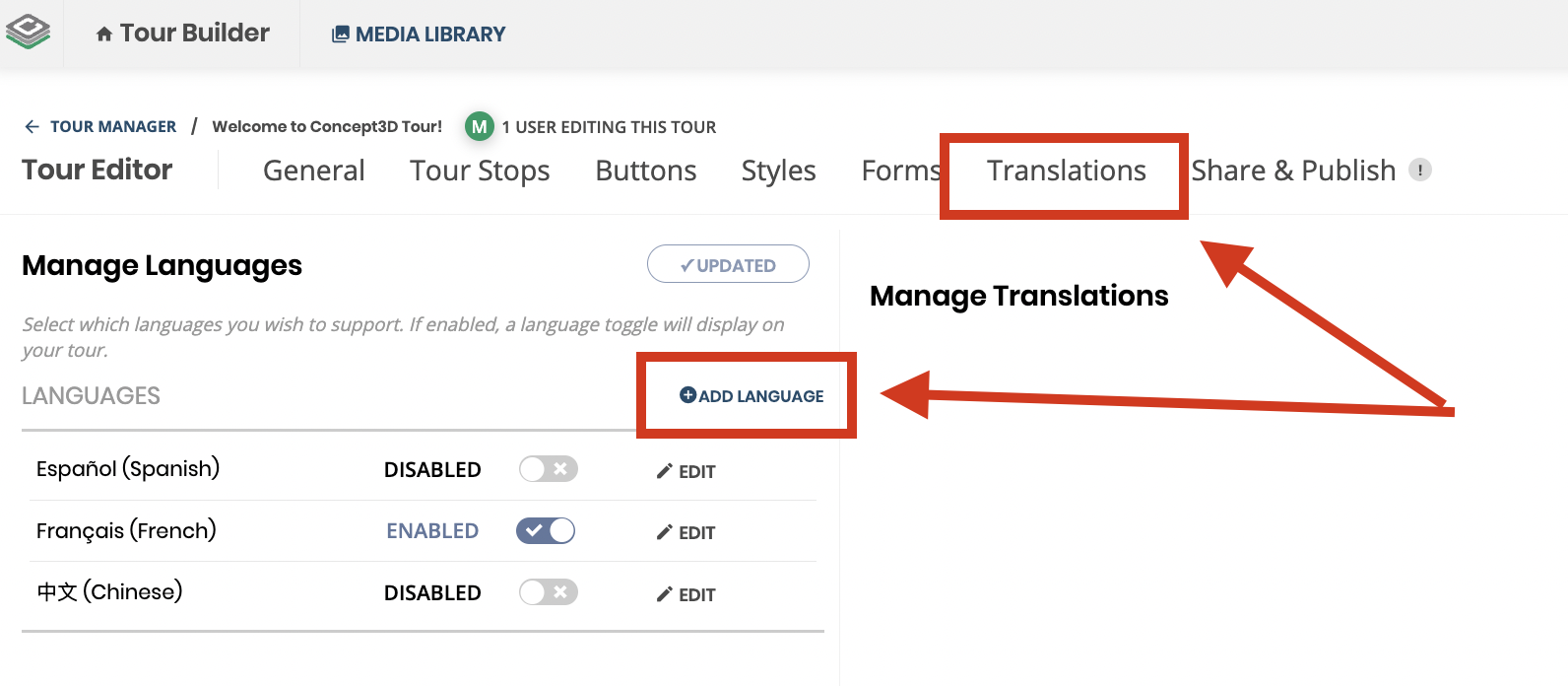 4. Once inside the translations tab, select +add language. A pop-up will appear to add chosen languages to Tour Builder. Chinese (Simplified & Traditional), Spanish, French, Korean, Dutch, German, and Japanese are the languages currently supported.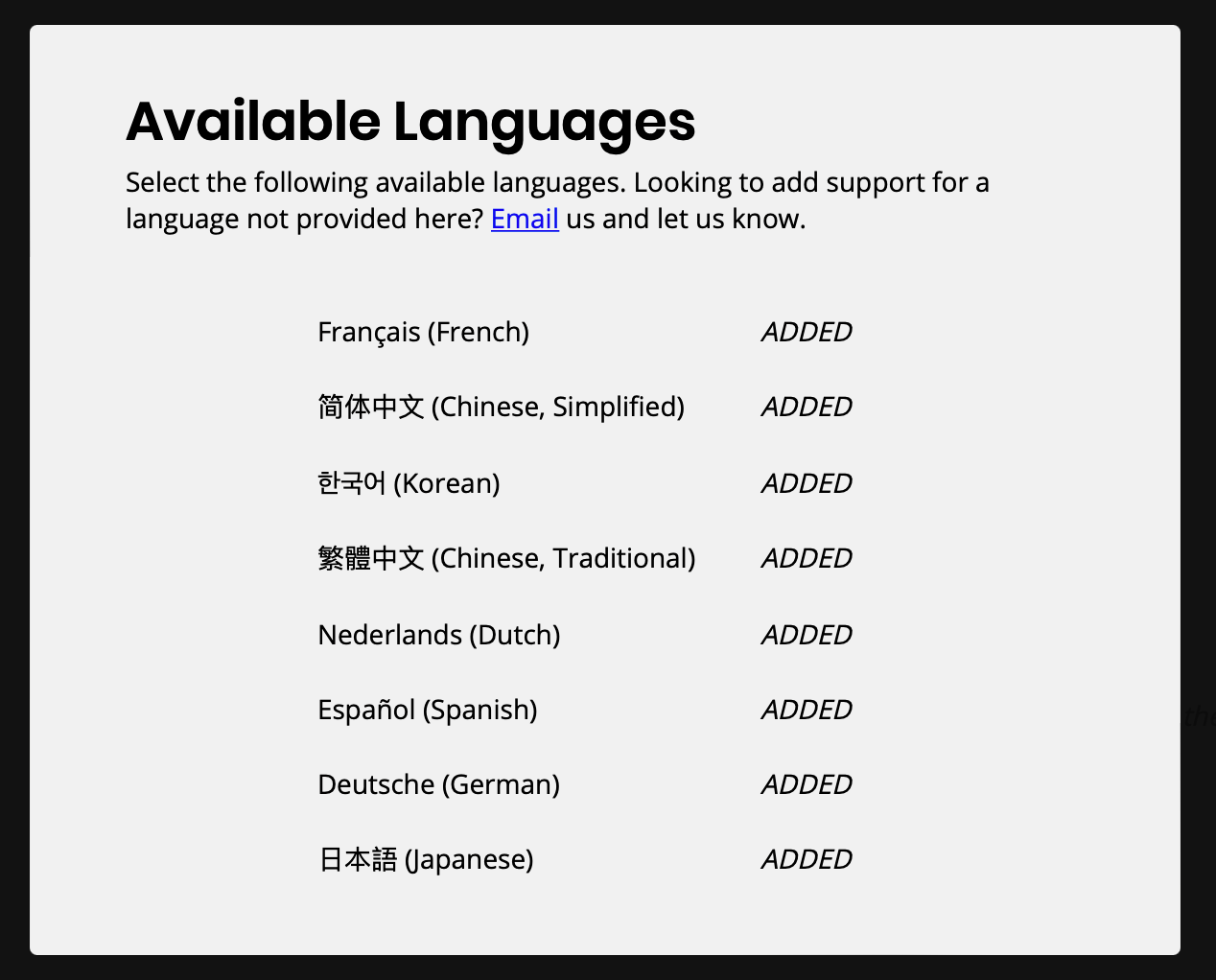 Note: Even if published, the translation will not display on the front-end tour until it is toggled as "Enabled" as well. This will allow you to edit translations over time without impacting the live tour.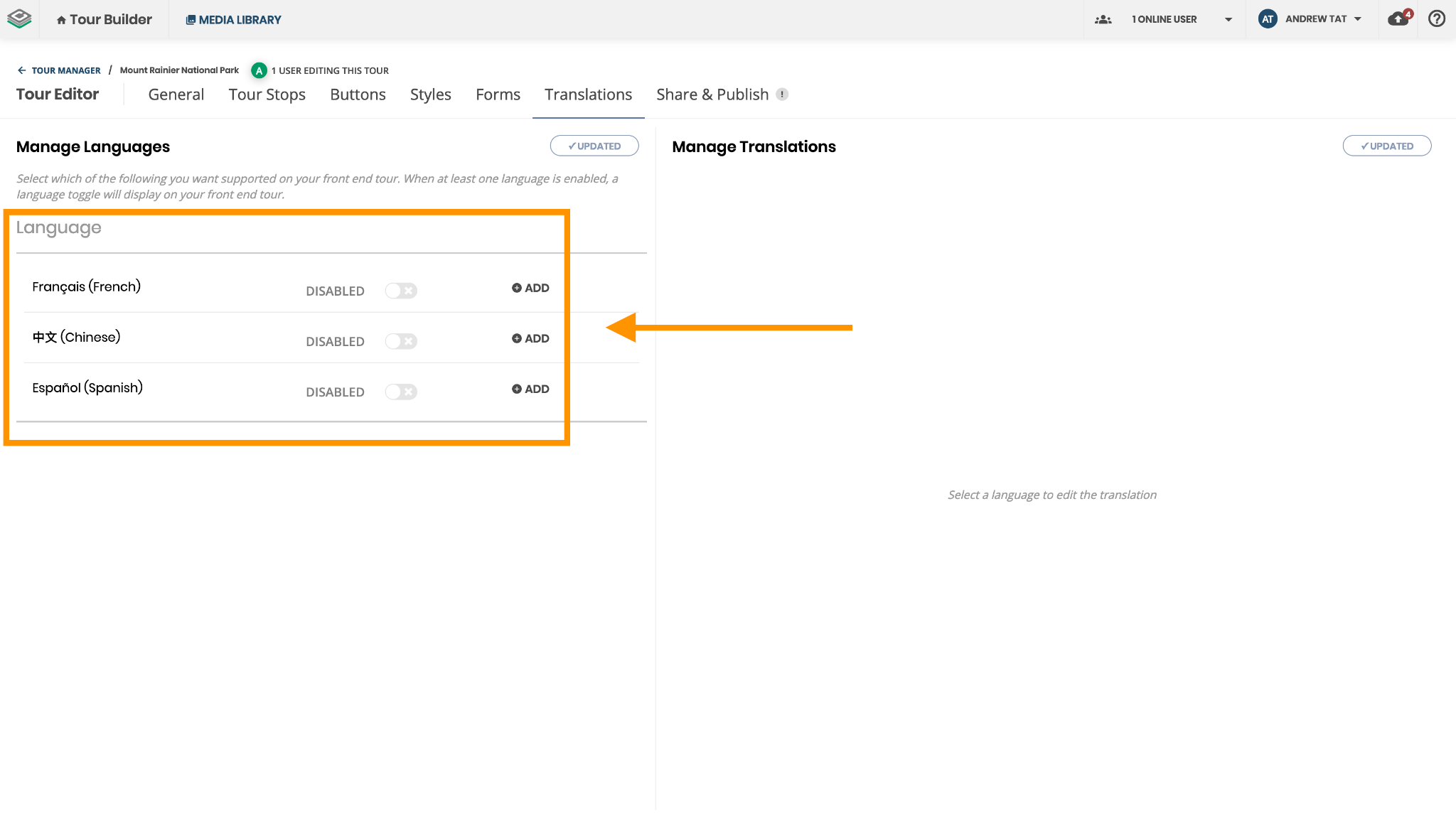 5. The side-by-side editor becomes available for users to translate content already within each tour - Tour Name, Tour Description, Stop Name, Stop Description and Buttons.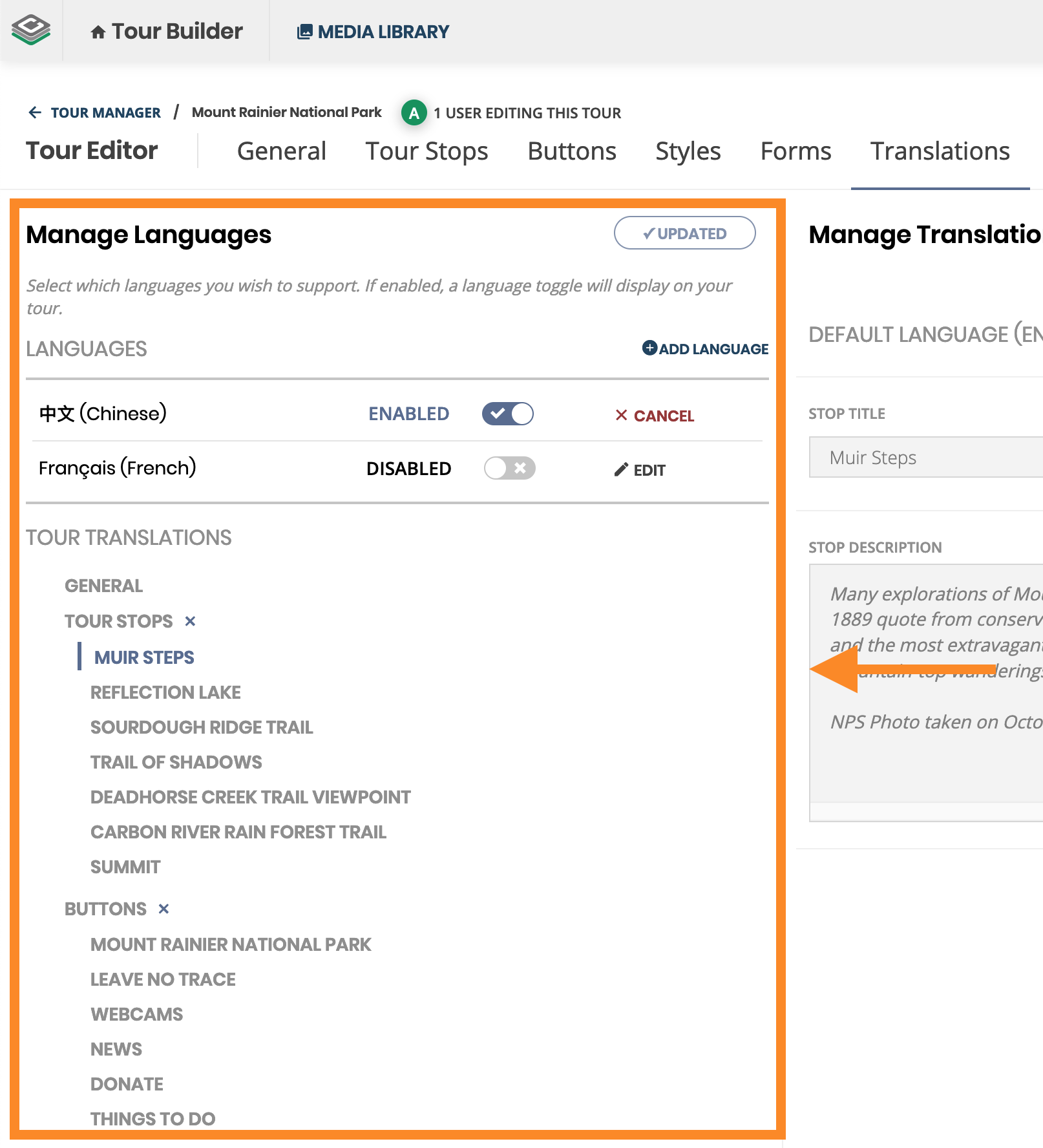 6. Save and Publish the translations to make those live on the tour! *Note - Publishers and Editors will revert any language changes and revisions any Tour Builder user has made, so use the revert feature with caution!
All tour stop text can be downloaded in a .CSV to easily share with a translator.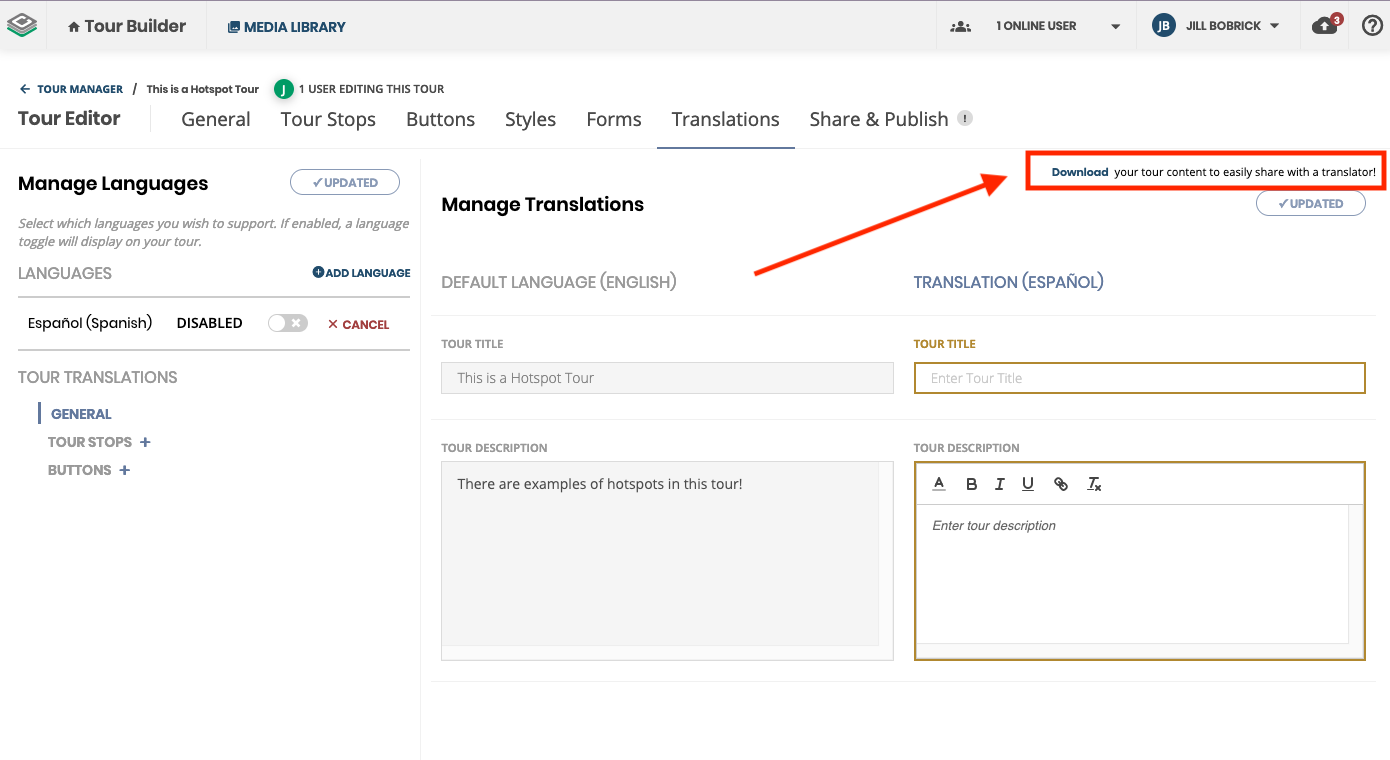 Ready to add Multi-Languages to your 360 tour? Contact your Client Success Manager today!