Concept3D 360 Tours can be made restricted and only accessible by authorized users. These users have to be a part of the account that owns the tour and will be presented with Concept3D's login screen when accessing the tour. This will restrict access to the entire front end of the tour.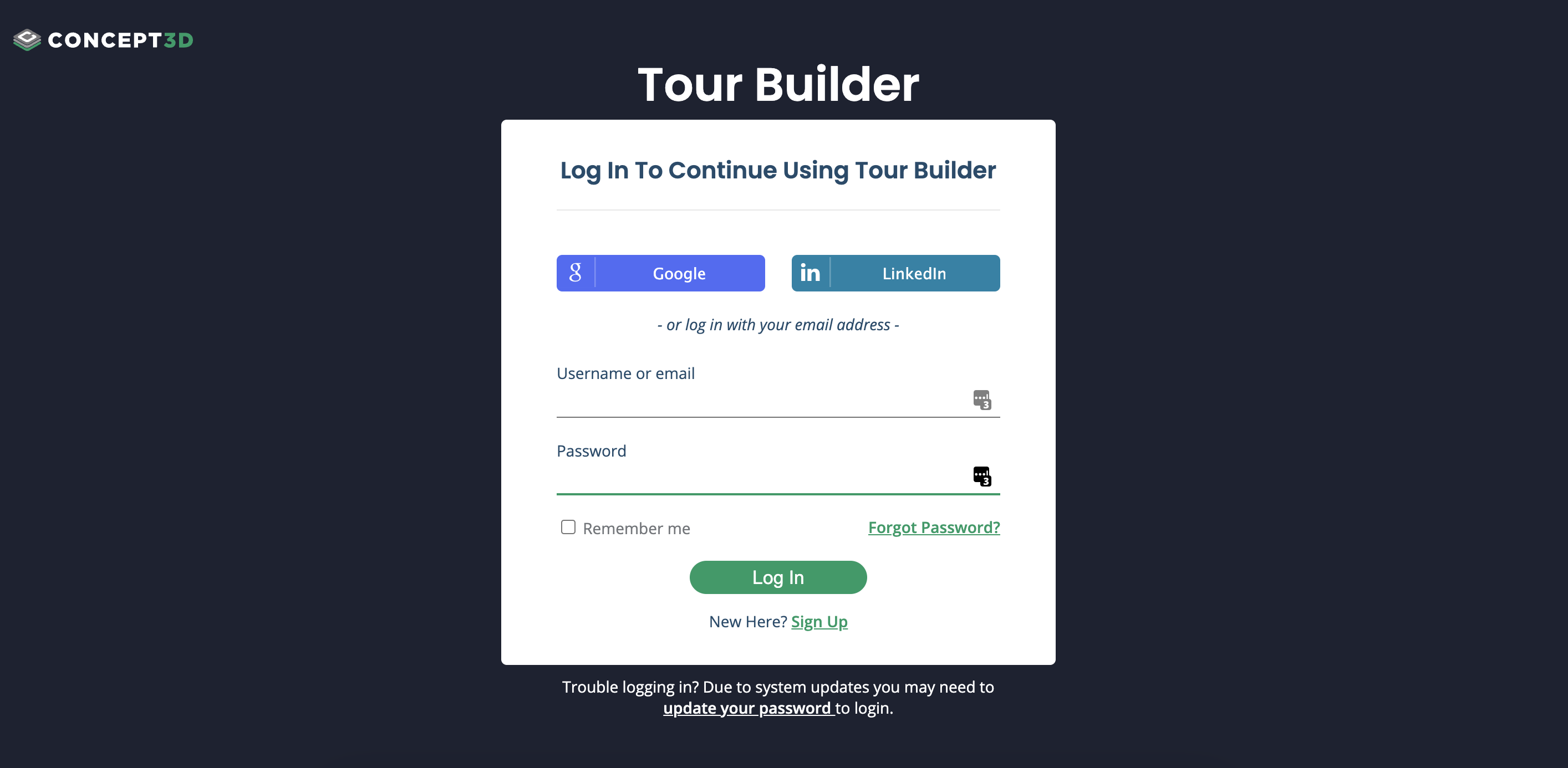 Log in screen a user will use to view the front end of the 360 tour.
How to Set up Restricted Tour Access
1. Log in to https://home.concept3d.com/.
2. Hover over your name in the upper right-hand corner.
3. Select account settings.

4. Inside account settings, click the manage pencil icon to edit a user's privileges.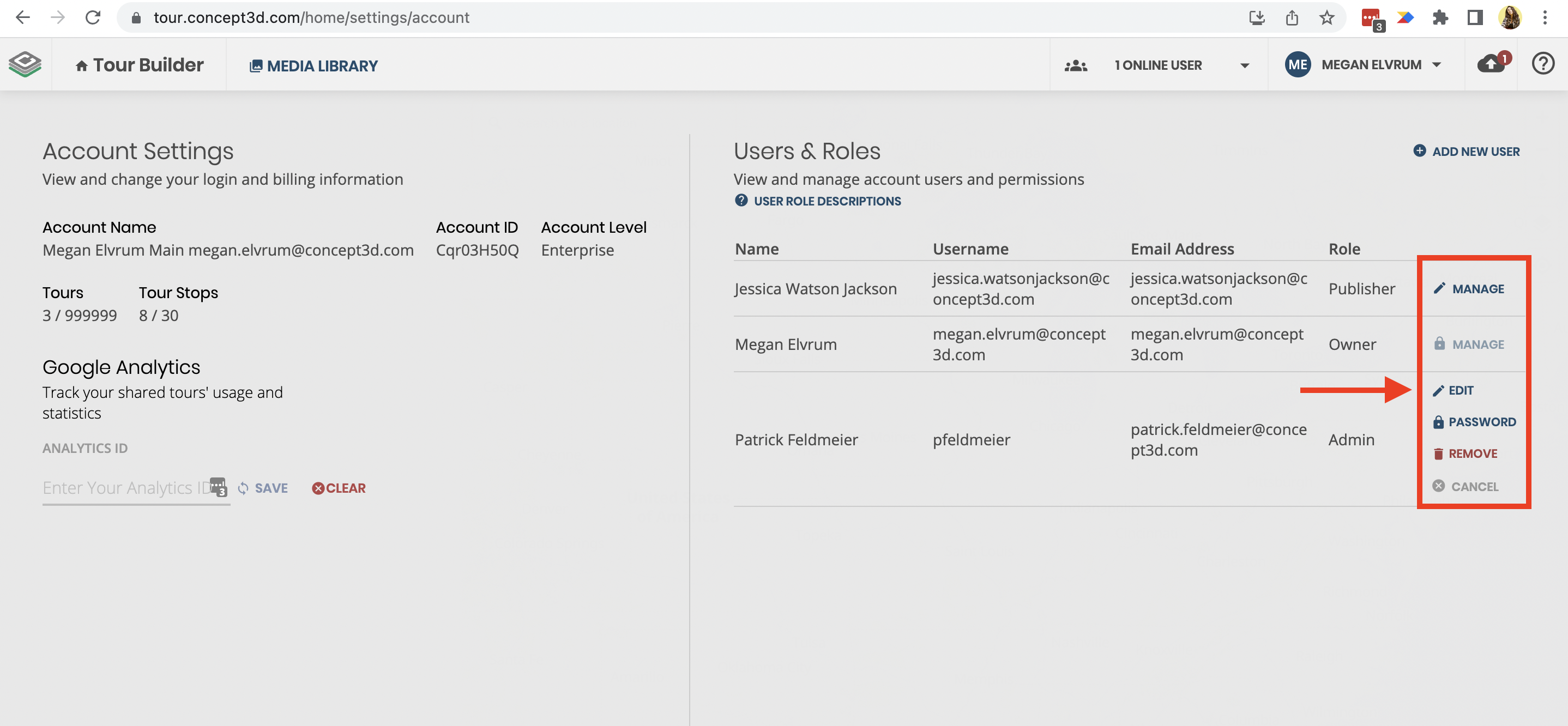 5. Click edit to change a user's privileges.
6. For Restricted Tour Access, select Viewer and save.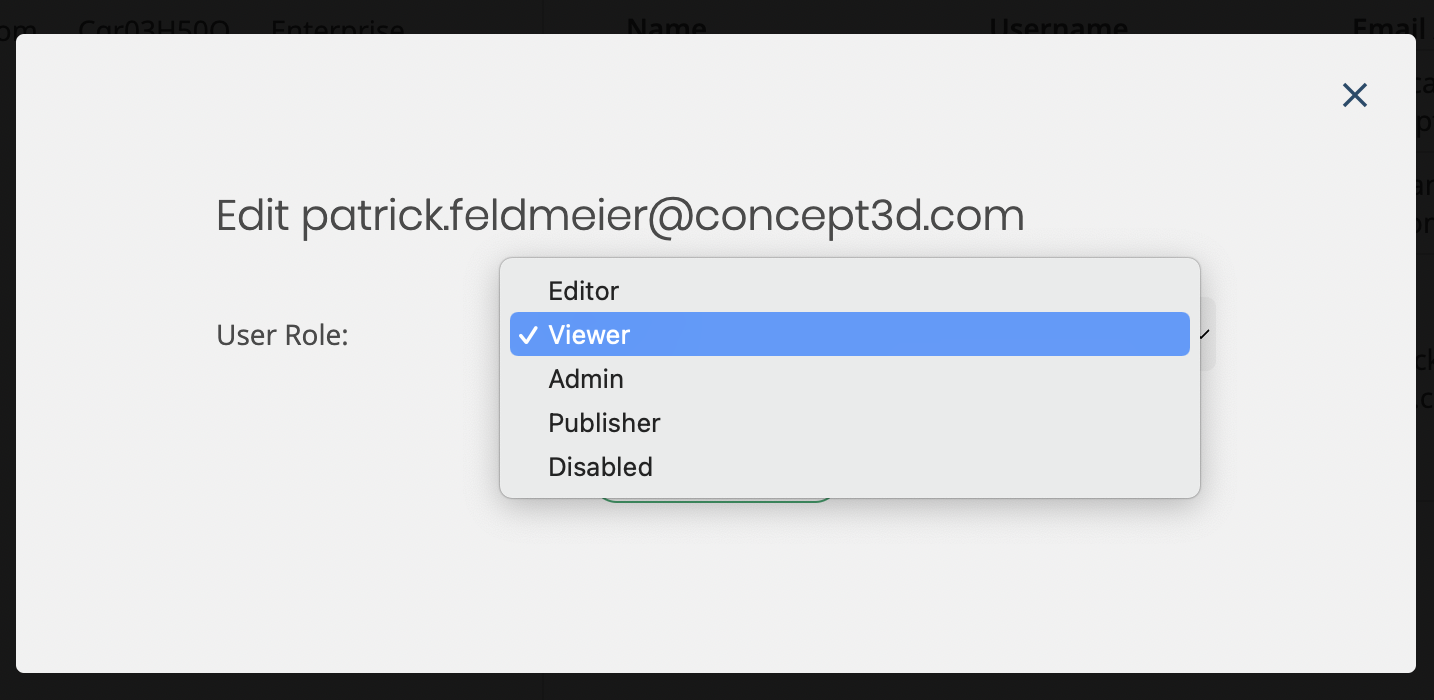 Ready to add Restricted Tour Access to your Tour Builder account? Reach out to your Client Success Manager for more information.