In the Tour Builder CMS users can download a CSV of all data updates via the Share & Publish tab.
How To:
1. Login to the CMS: https://home.concept3d.com/.
2. Hover over the 360 Tour you would like to edit and select Edit Tour.
3. Toggle to the Share & Publish tab.

4. Inside the Share & Publish tab, below recent changes, is the download CSV button.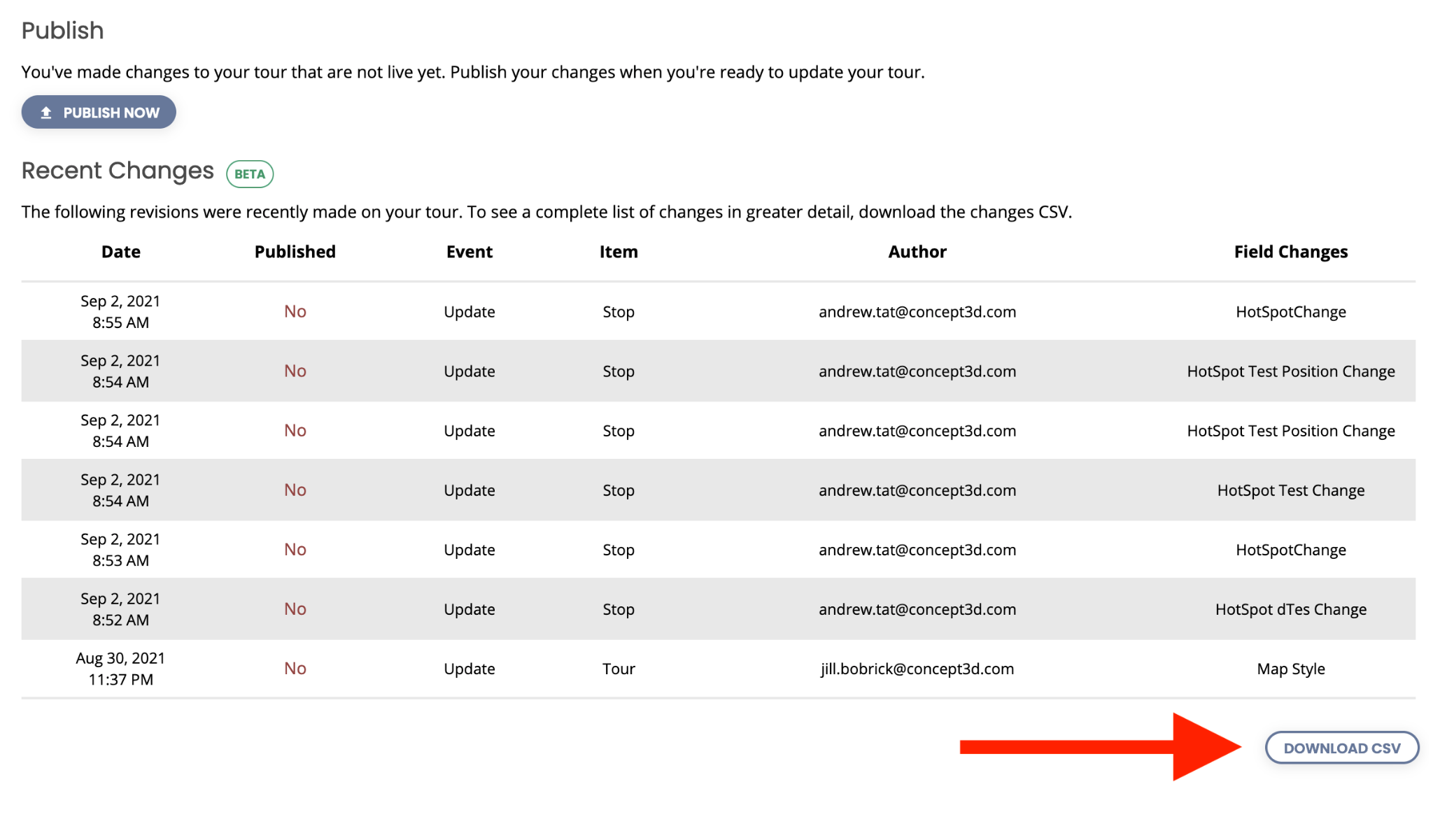 4. Click here to download data from the tour. This is great to see what changes have been made, who is using the CMS and how.
Interested in adding this to your tour? Contact your Client Success Manger directly.