Any revisions to the map made in the Content Management System (CMS) will not be truly live on the front end of the map until they are published.
Publishing a Revision
1. When you make a change to the map in the CMS and hit Save a number will ticker into the publish tab - 

2. To publish the content live to the front end of the map, check the box next to that revision and click Publish -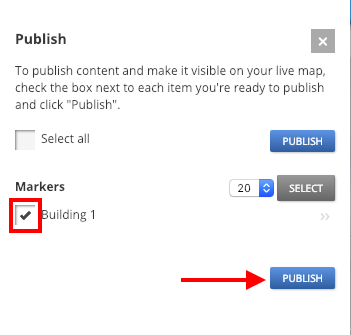 Note: You are able to publish large amounts of revisions at one time, please be patient as these publishing jobs will take more time. 
Deleting a Revision
If you would like to cancel a revision, click on the red X to the right of the revision, then click Delete -