Categories and Locations are the meat and bones to your map. By organizing your locations and categories in a well thought out manner, your users will easily be able to find what they are looking for!
The hierarchy of categories and locations are as follows: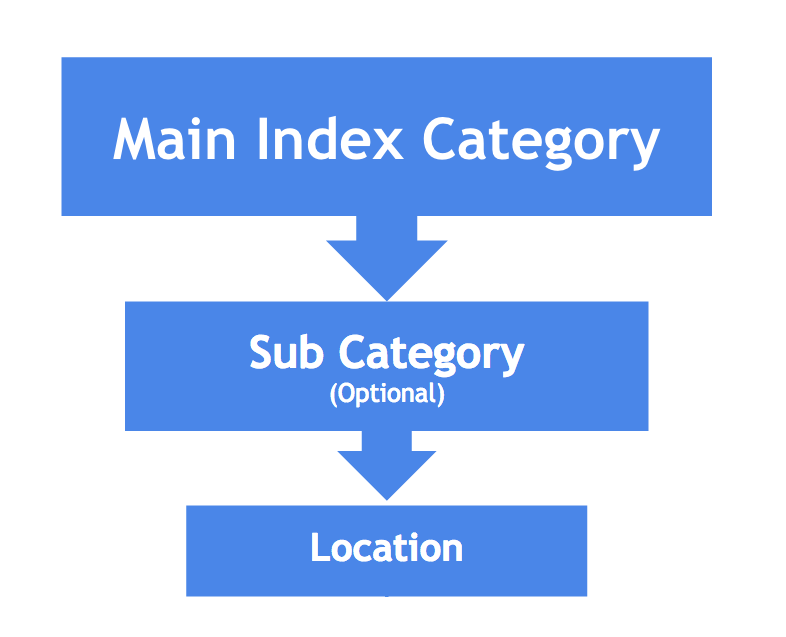 CATEGORIES
Categories contain subcategories or individual locations. For example, you might have a category called "Student Housing" or "Meeting Rooms".
SUBCATEGORIES
Subcategories allow you to drill down even further to better organize your locations. You might have a main index category called "Security" and subcategories for things like "Emergency Phones", "Security Offices" and "Card Access Points". You can have multiple subcategories to drill down deeper. Subcategories are optional.
LOCATIONS
Locations are the specific points/places on the map that are tied to a category. In the example of "Student Housing" for the category, your locations would be the specific buildings that have physical locations on campus. In the example of "Meeting Rooms", you might have a new location for each meeting room.