May 23, 2019
Display All Stops When Adding New Tour Stop
Description: All stop markers now stay on the map so you can see where they are while placing a new one.
Miscellaneous UI/UX Enhancements
Description:

Updated color picker state for consistency across the application

Proceed to log in button text did not display unless hovered

Improvements to some misaligned text and button
Updates to Lower Cloudinary Bandwidth
Description: We saw a huge uptick in our cloudinary bandwidth in March. Cloudinary suggested we adjust something in our implementation to help lower this.
__________________________________



Release June 24&27, 2019:

Configurable Default Zoom for MiniMap
Description: Depending on the type of tour it is, a more zoomed in or zoomed out mini-map may create a better user experience. Users can now set this default zoom for the tour as a whole, as well as for an individual tour stop. The individual tour stop setting will override the default setting.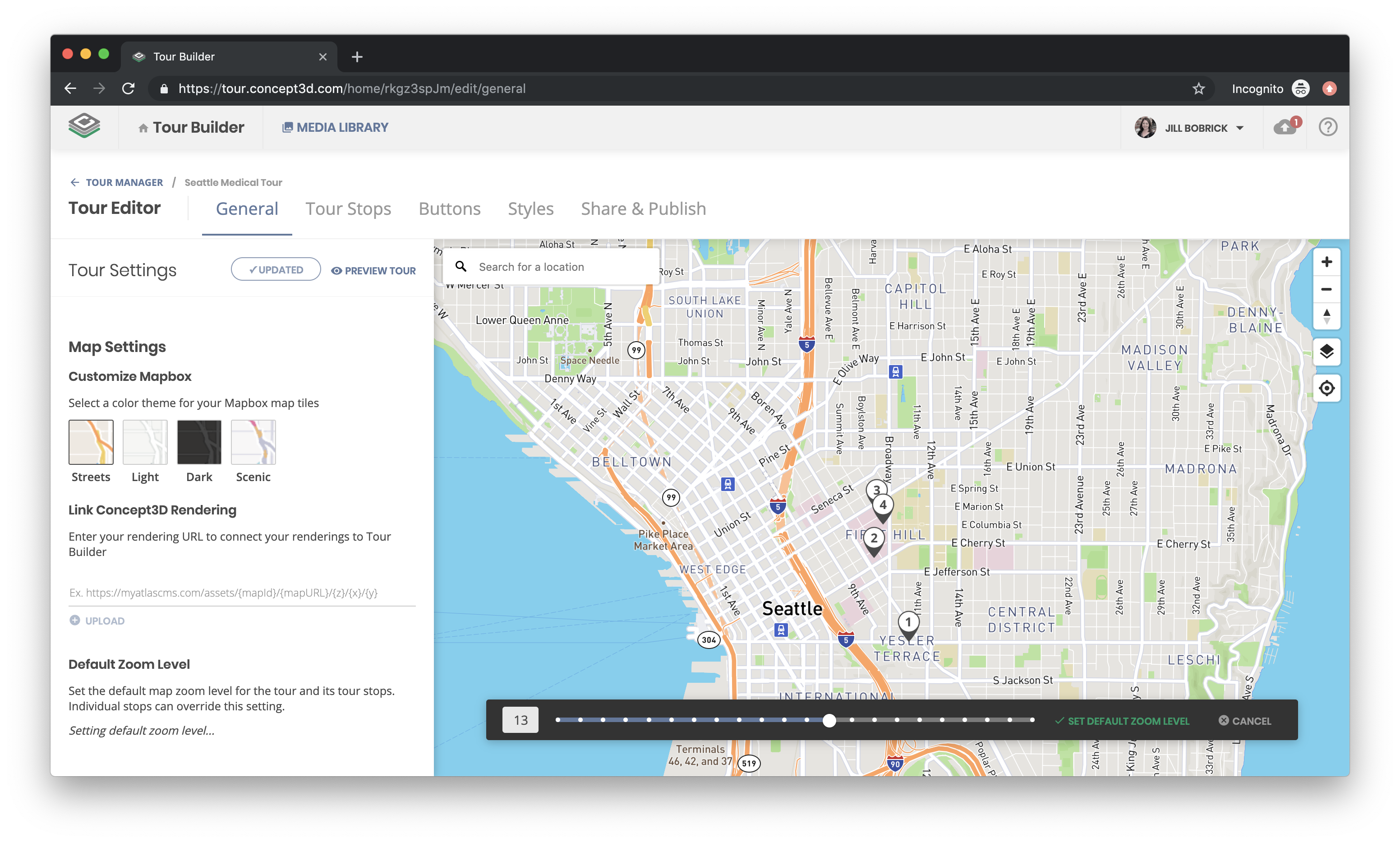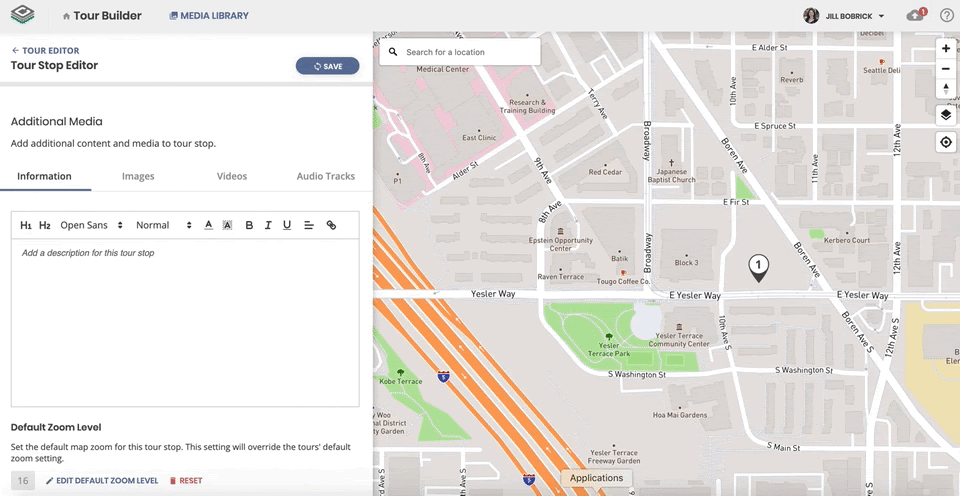 Tour Builder ADA Updates
Added keyboard focus for buttons

Added keyboard focus for Cookie Policy

Improvements for Color Contrast
Miscellaneous UI/UX Updates
Users can now click anywhere to start 360º Tour - not just start tour button

Added help text to the audio file feature to let users know where they can edit the transcript

Updated description box for tour stops not containing a description

Update to "Setting Default Pano View" UI

We reduced the number of clicks needed to set the default view of a panorama