What is Default View?
It is a preset frame your end user will see as soon as they open up your tour. If no default is set then the panorama will be centered. ADA Tool Tip: If you look up top and there is no name/Alt text added you can click the "Go To Media Library" button to do label it before you forget!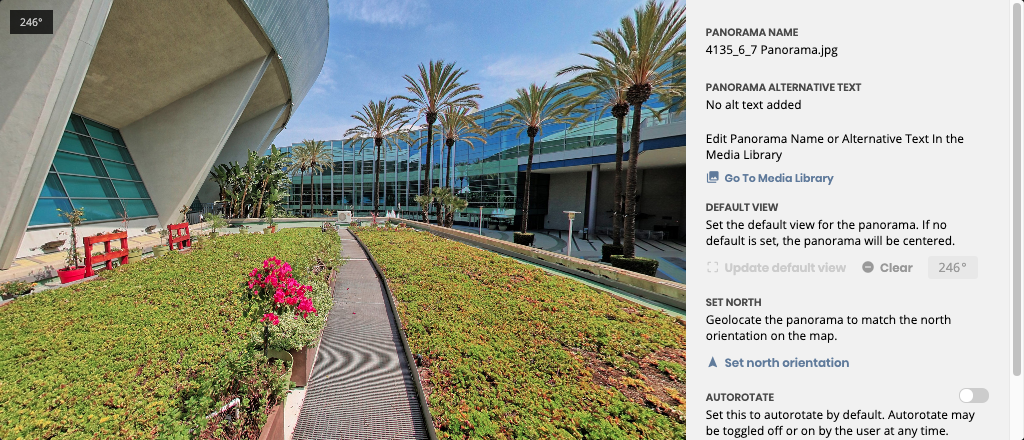 What is North View?
"North View" gives your end user the ability to see a radar on the map, to orient them where north exactly is.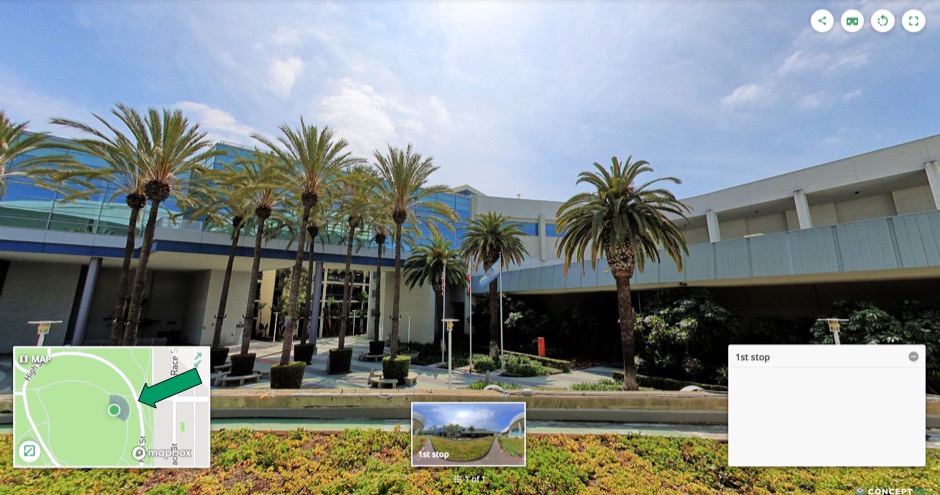 What is Autorotate?
Autorotate will slowly rotate your panorama 360° degrees.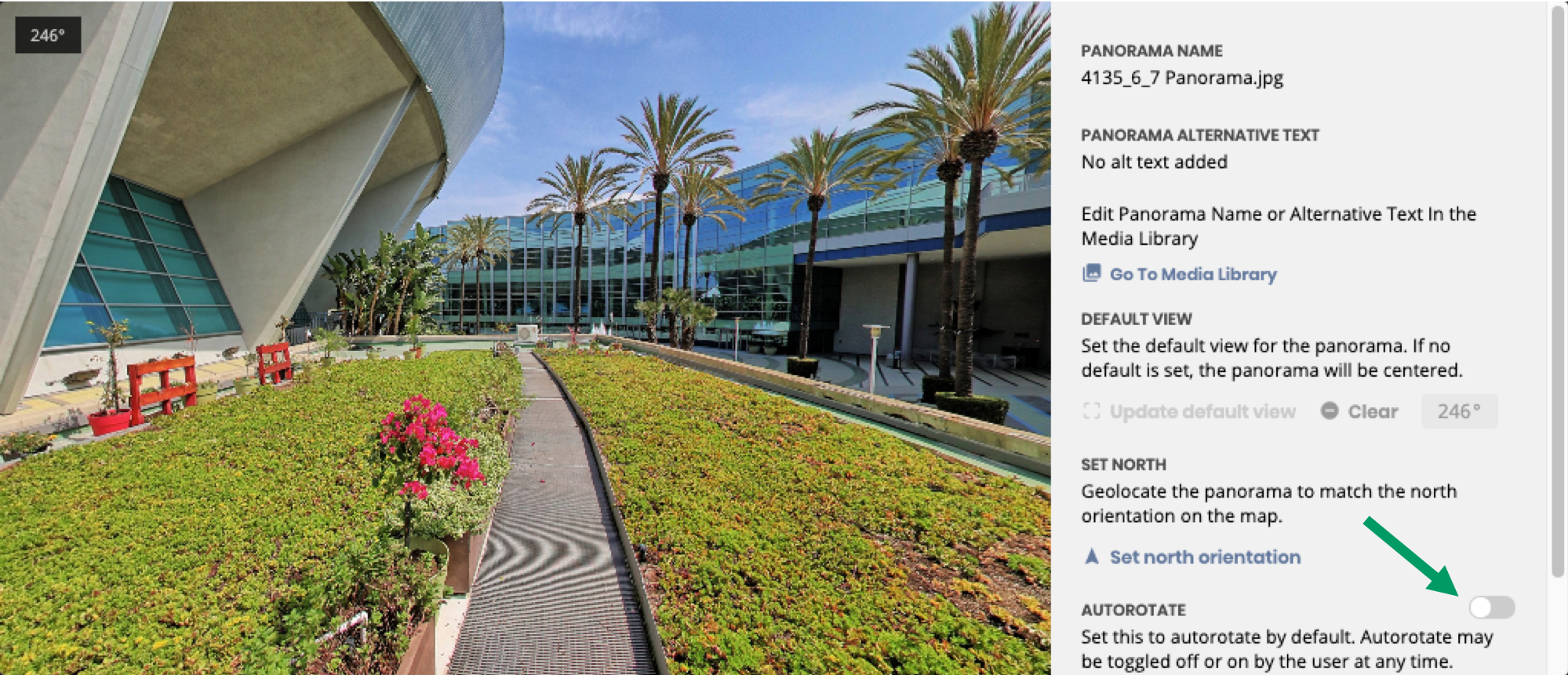 You do have the ability to have the panorama rotate left or right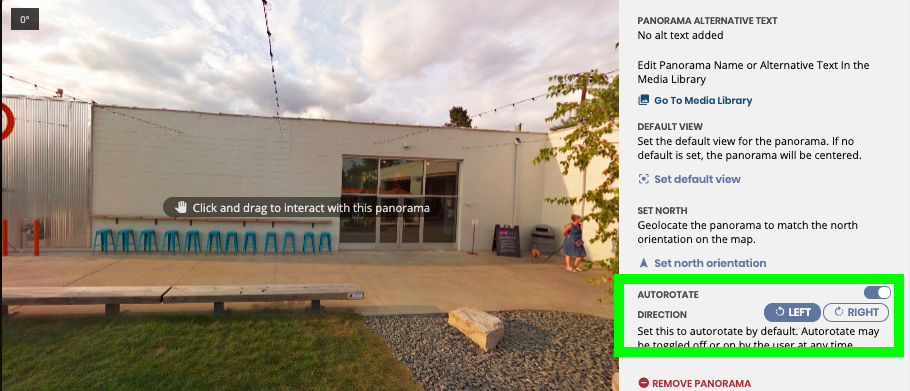 How to get to Panorama Settings
Log onto Tour Builder
Click "Edit" on your Tour
Go to the tab
Click "Edit" again
Click "Panorama Settings"

Then this screen will pop up, from there set your "Default View" and "North View"

Make sure to after setting the frame for "Default View" or "North View", to click the button again to ensure that you locked it into place.
If you want your panorama to autorotate click the in the corner.
Save your work
Preview
You are done!