360° Tours can be created using Concept3D's Tour Builder. To create tour you will need to make stops or locations within the tour.
After naming and giving the tour a description save the tour and click "Tour Stops" to create a stop.

In the "Tour Stops" tab click create "New Tour Stop"
Name your tour stop
Place the stops' location. There are two options:

Option 1 - Drop Pin Select 'Drop a Pin' in the left-hand sidebar or click the pin button next to the search bar on the map. A pin will appear on the map. Move the pin to the location you want on the map.
Option 2 - Search Location Search the location in the search bar, then click the pin.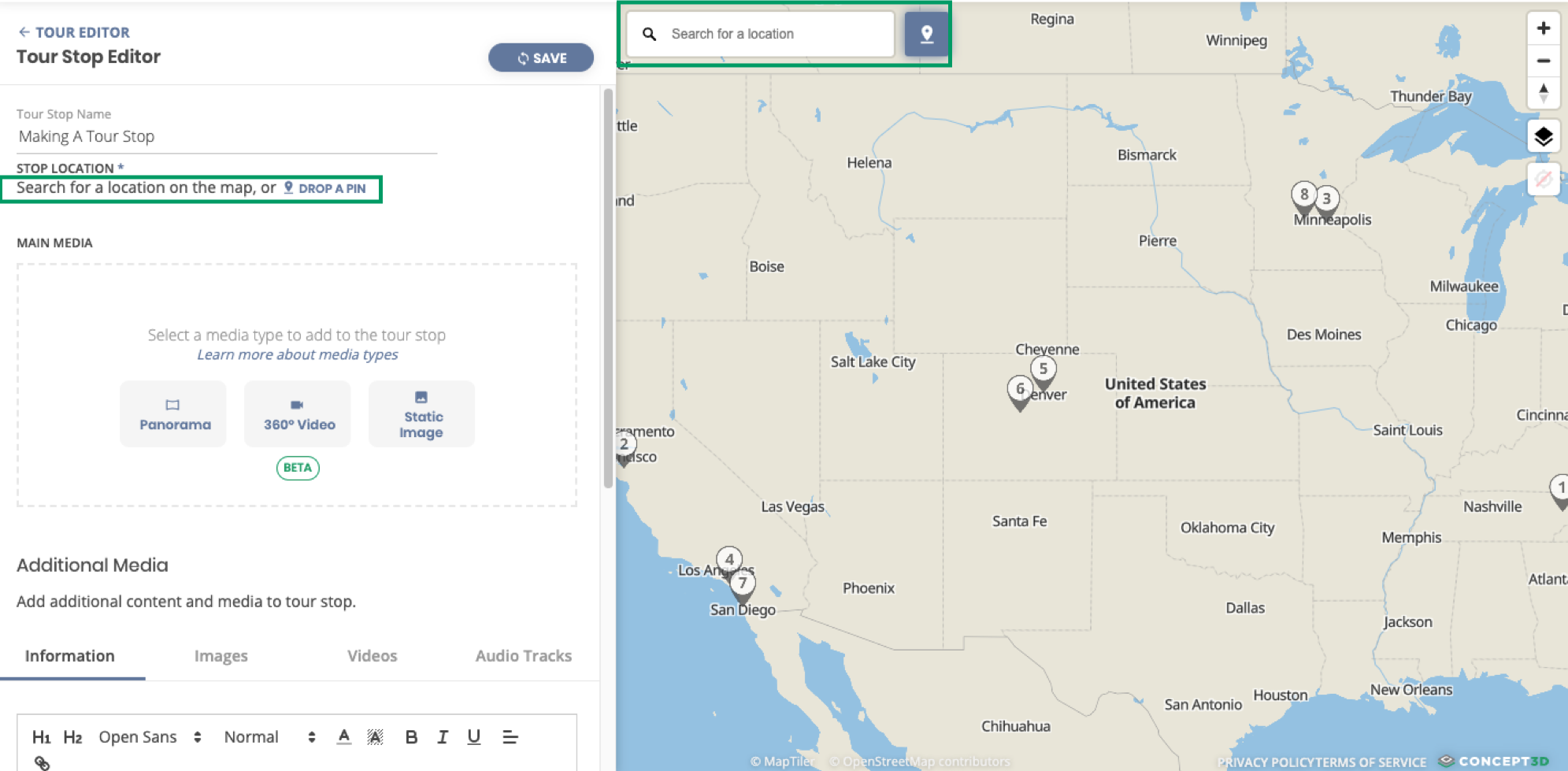 Help Video
Check out this sample tour on "How To" use our "Tour Stops Tab"