The Tour Builder Media Library is an easy way to store media in use in your tour. Users can upload various media types ahead of time and then assign it to a tour. Use the Search bar to find media already uploaded.
How To Add Media Types
1. Go to Media library in the upper left corner of the CMS.


2. Select Media type: Panorama, Image, Videos, Audio Tracks and press + Upload New.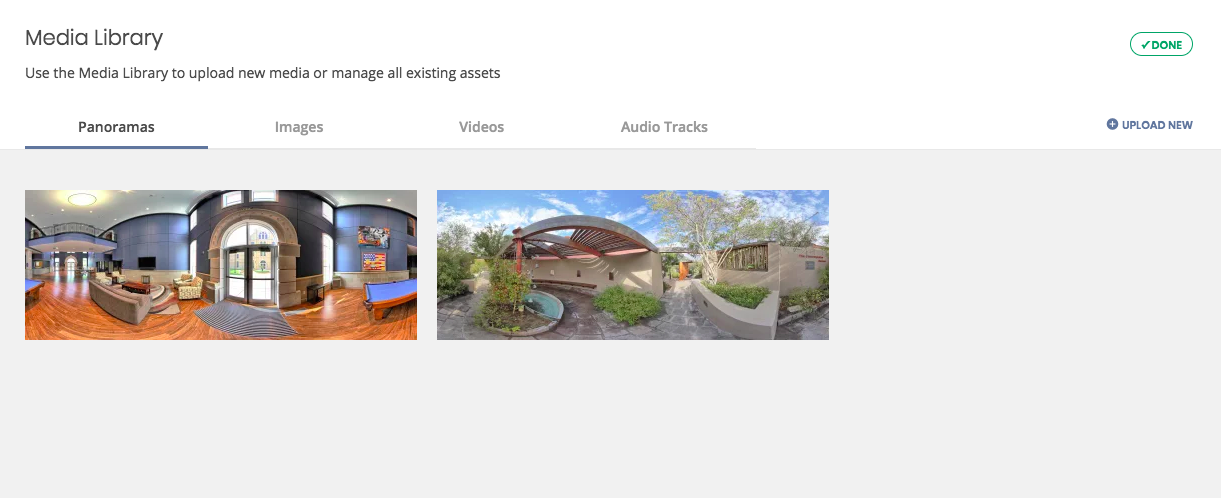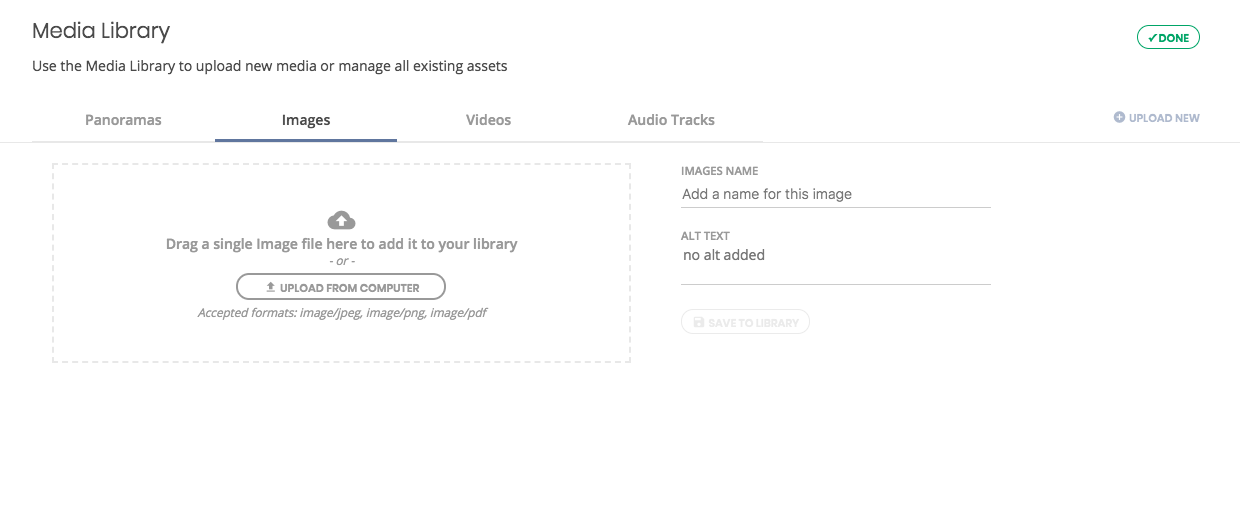 3. Name the file for organization and add an Alt Tag for ADA purposes.


4. Click Save.
Note: All videos must be hosted Vimeo or YouTube. To add a video use the public link, name the video and save.
Alt Tags
Alt tags to give users who are using screen readers on a tour the ability to explore the tour.
Additional information: ANY time you add media to a tour stop it will automatically save to your media library. You can add media to the library, you cannot download media.
HELP VIDEO