Social & Local Accounts
Social logins are available through Facebook, Twitter, Google and LinkedIn.
Platform Admins can customize which login options are available by navigating to Settings > Apps & Integrations in your Admin Dashboard.
If your platform has social logins, users will also be prompted in the login lightbox to use these services. Once an account is created, you can Login on the calendar homepage.
Local accounts are created directly through Localist. When signing up, Localist's account creation only requires name + email address.
Forgot Password
If you have forgotten your password, it may depend on how you created your account to change it before logging in again.
For Local logins, click the Login button at the top of the page and you'll see an option to reset your password on the login lightbox: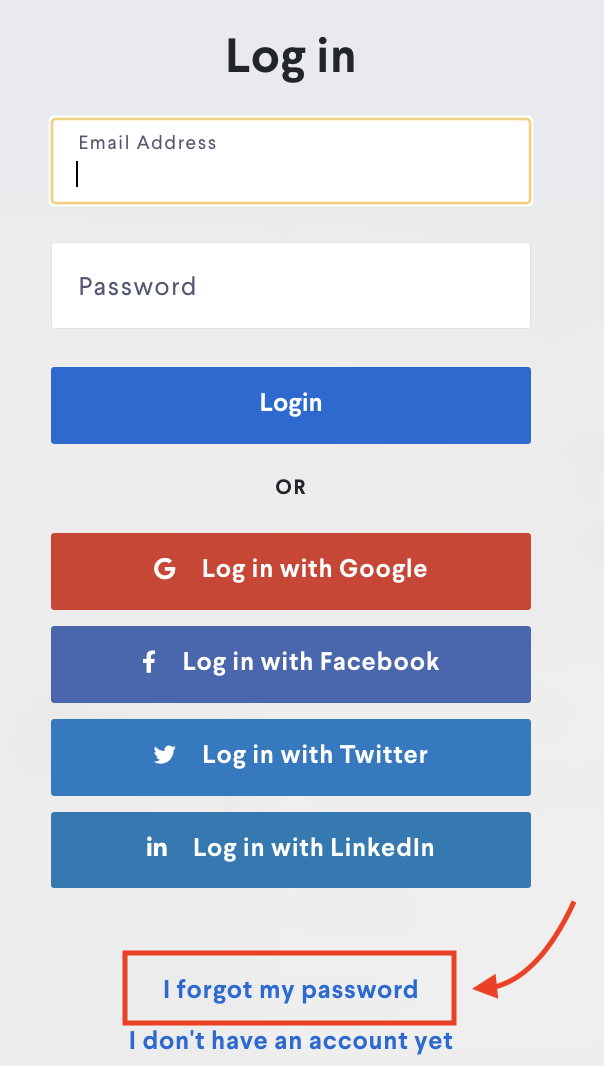 For Social logins, visit this service's website to change your password
For SSO logins, contact your organization's Platform Lead or IT department