Note: Only users with Admin capabilities are able to create new user accounts. 
1. After logging into the Content Management System (CMS), click on the Account button located in the top right corner of your map.

2. Once on the Account Page, click the blue Users tab.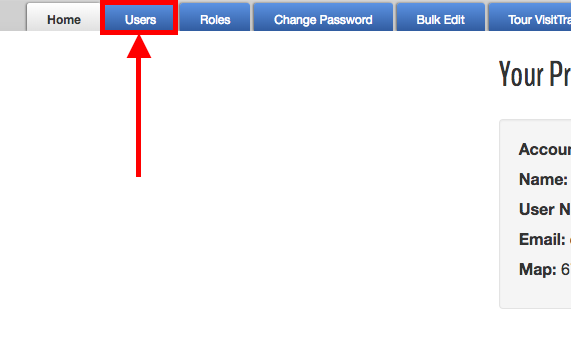 3. Along the left hand side of the screen next to the User List will be a side bar titled Add User. Fill out the the following information for your new user. 
4. If you have created User Roles for your map, choose which permission should be applied to the new user account. 
5. Check the Notify User box to send an email notification to the new user. If Deny User is checked, this account will be inactive and the user will not gain access to the CMS. 
6. Click Save and the new user account will be created.