The 360° Maps feature turns on three control buttons:
Tilt: This button will toggle the map between bird's-eye view and approximately 45º above ground view.
Rotate: Moves the map orientation 90° with each click
Spin: This black arrow faces north, select with and move your mouse to alter the tilt and orientation to a custom view.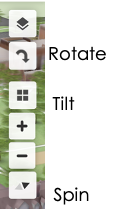 The cursor and keyboard can be used to move the map as well: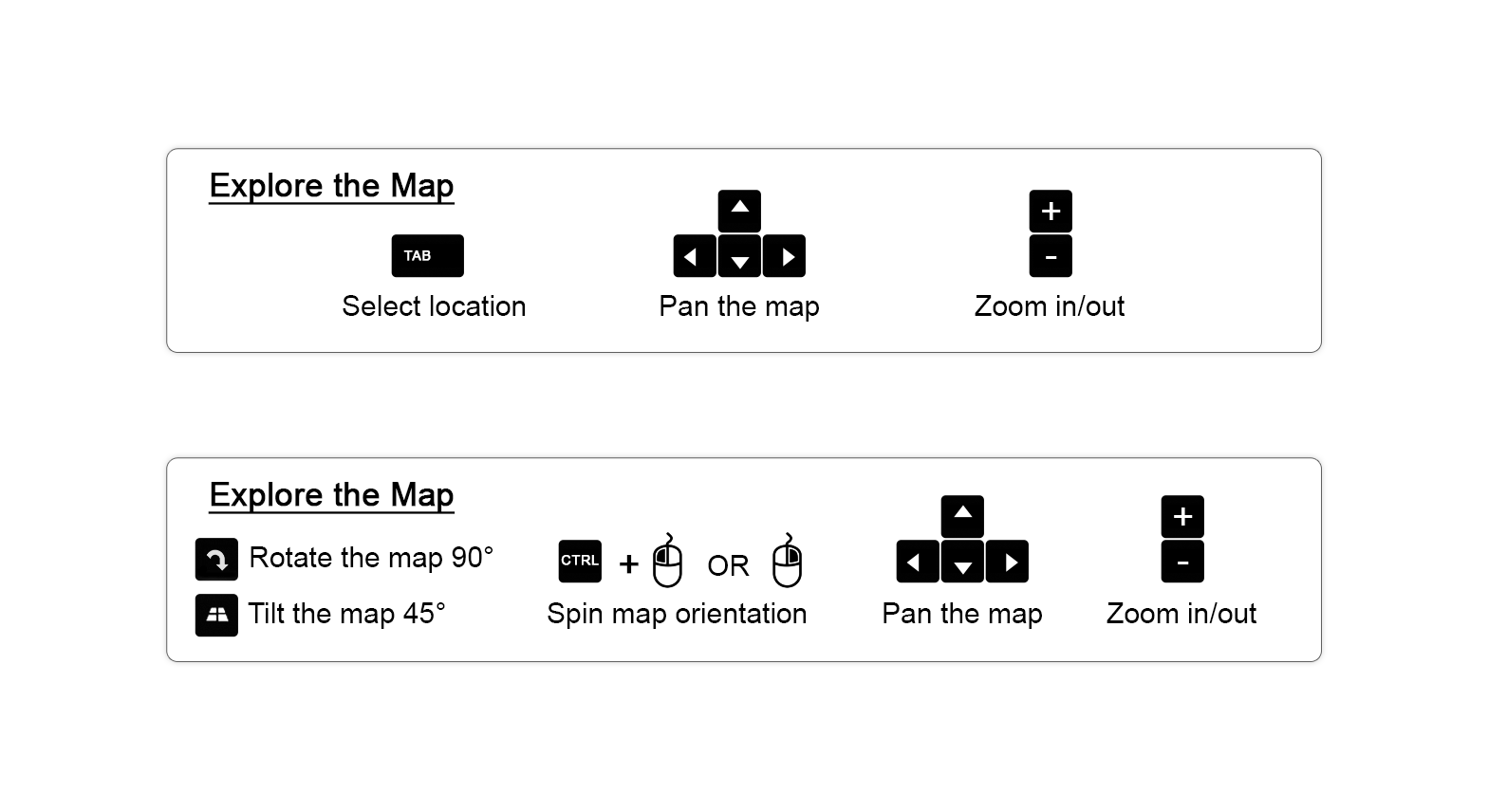 For the best user experience, Concept3D recommends use of a device with good internet connectivity and working memory.
Please note, there will be loading time for the models no matter the device or connection.