In the Tour Builder CMS users have the ability to create custom top bar call to action buttons.
What are Buttons?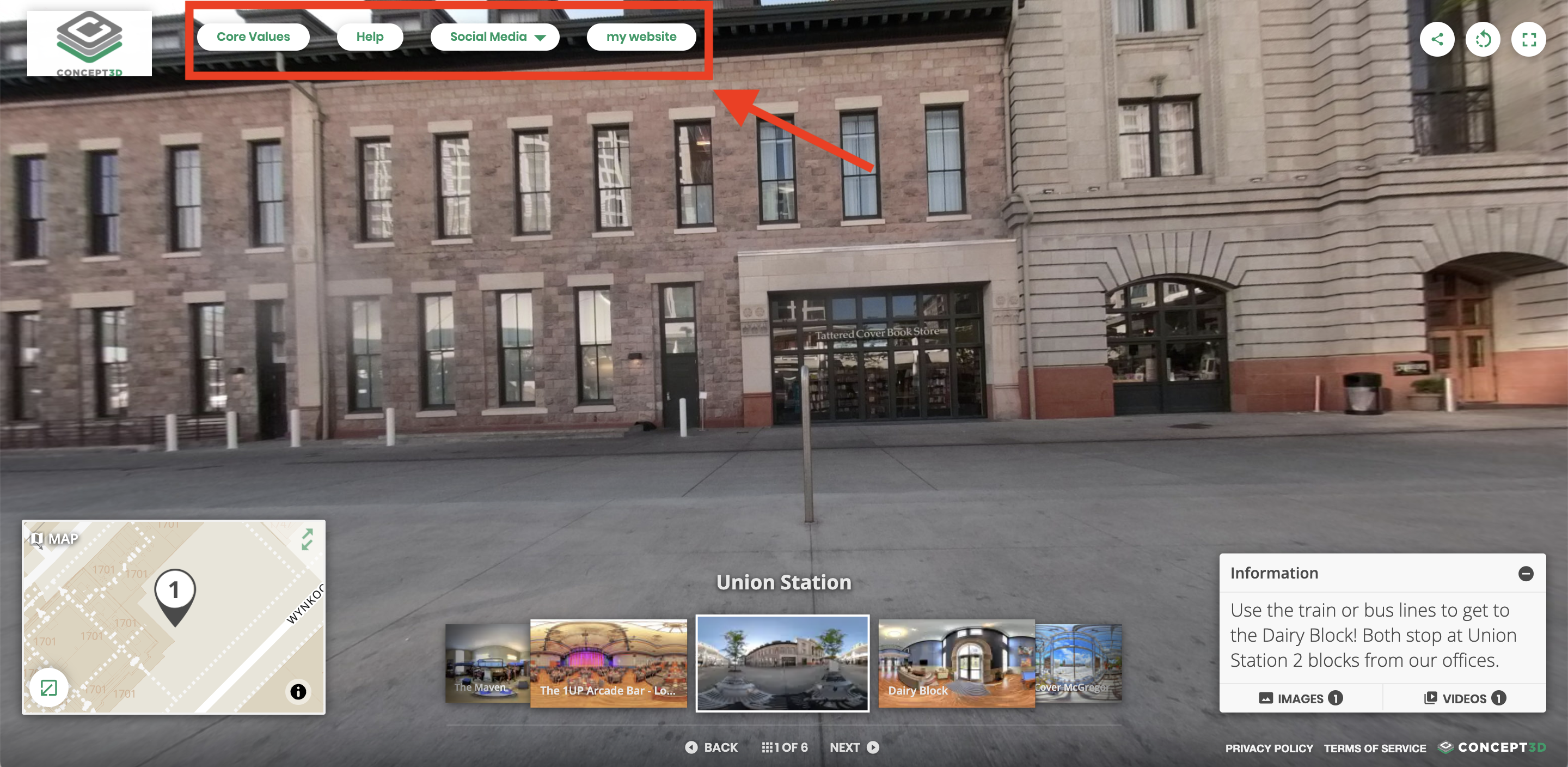 Buttons are call to action links users can create that are featured at the top of a 360 Tour. Example buttons include a to link out to a contact page, feedback survey, an apply now page, etc.
How to create a Button
1. Select Edit the tour to customize from the Tour Editor.
2. Inside the Tour Editor, select the Buttons tab.
3. Click + CREATE A NEW BUTTON.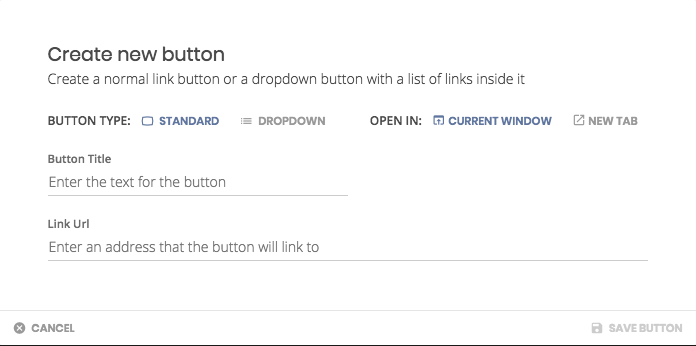 4. Add a title for your Button
5. Add a URL for your Button.
BUTTON TYPE
Standard - a button with one link
Dropdown - a button with a drop down menu for up to 6 links
OPEN IN
Current window
New tab - best practice is to open in a new tab
6. Save your button by hitting update.
7. Publish your button.
Check out a our How to Create a 360 Tour...Tour!