Why "Share" your tour
Sharing your tour allows users to view your tour. Once you have shared your tour, your end-user can view your tour with no login necessary.
Why "Publish" your tour
If you save your tour, then preview it, you can only view it. If you publish your tour you can make your edits go live. If you do not publish your tour, then it will never be viewed outside of Tour Builder.
Best Practices for Sharing Your 360° Tour
- If sharing via your website or blog, link out rather than embedding; this allows people viewing it to fully immerse in the virtual tour.
- If embedding into a webpage, do a full page embed that does not include the header or footer.

How to Publish then Share your tour
Go to your "Tour Editor" screen
Click on Share/Publish
Click "Publish Now"
After clicking the "Publish Now", the "Share Tour" option will pop up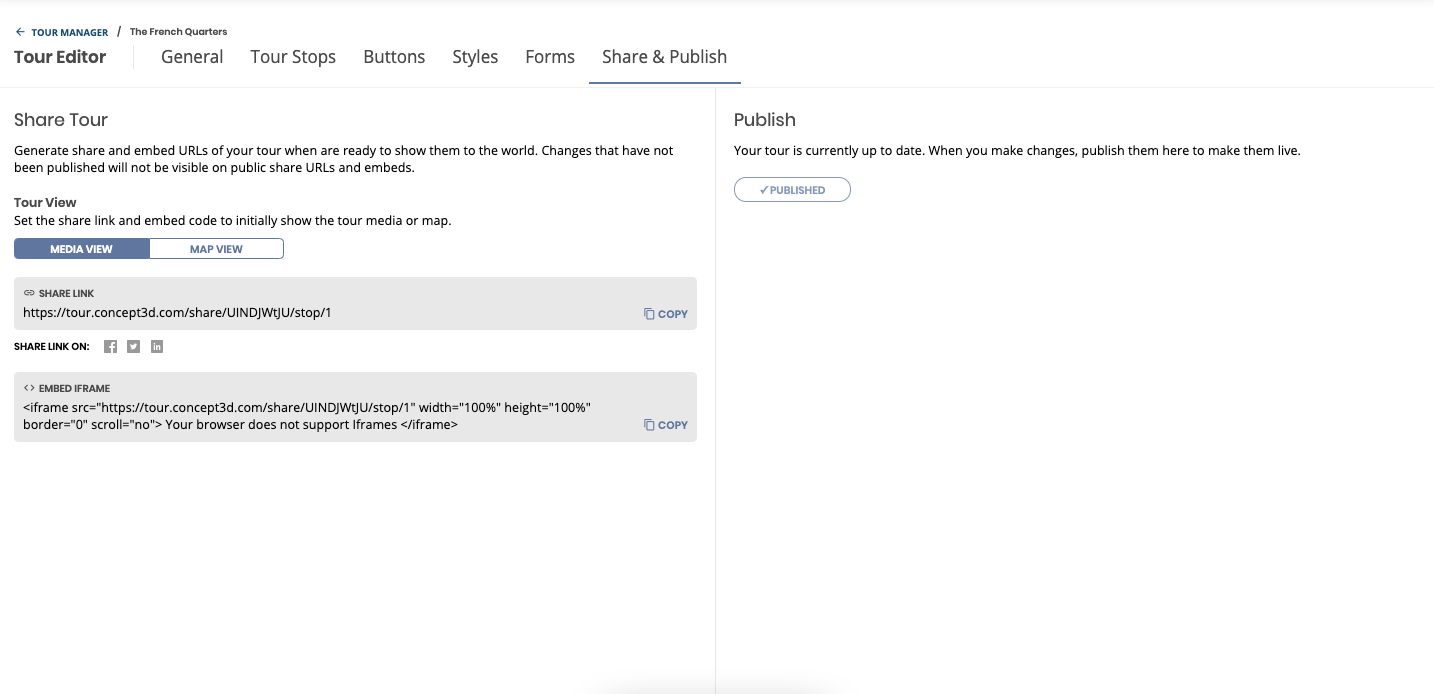 5. Then you can copy the share links and anyone can access your tour!
Help Video & Sample Tour
Check out this sample tour on "How To" share a 360º tour