What is Alternative Text?
Alternative text, commonly called ALT Text (or a specific instance can be referred to as an ALT Tag) is one of the most important requirements of web accessibility. It is the text-based description for non-text content (most commonly an image) for users who are unable to visualize the non-text content.
Alternative text has multiple uses:
Read by screen readers (most applicable use case for your map)
Displayed when an image cannot be loaded
It can be used for SEO in Search Engines
Determining the correct ALT Text for a particular image is at the discretion of the user. However, there are many examples to help guide you towards using text that will be most beneficial for end-users. More information and some examples can be found here: https://webaim.org/techniques/alttext/.
How to add ALT Text to map images
1. Access the image through the location edit in the CMS and select the pencil icon for that image - an edit window will display to the right.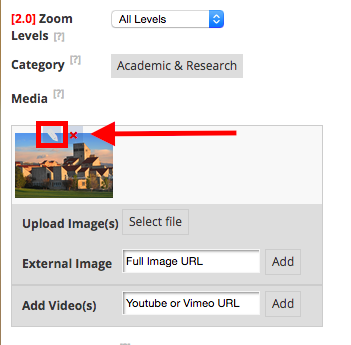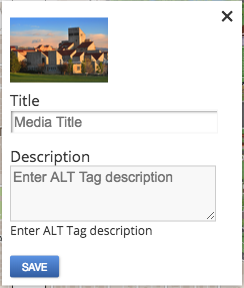 2. Add a title and ALT Tag description for that image and hit Save.
See an accessibility issue on our maps? We want to know! Email support@concept3d.com!