Concept3D commits to ADA enhancements on our platform each quarter. We are excited about the current improvements available:
ARIA Tagging
ARIA Tagging is done by adding specific attributes to the HTML of interactive webpages to make them more compatible with screen readers. All base features (and many advance features) have this functionality. 
Enhanced Keyboard Accessibility 
End users can tab through all base features (and many advanced features). Some features include Print Map, Forms, and Top Bar Menu Buttons.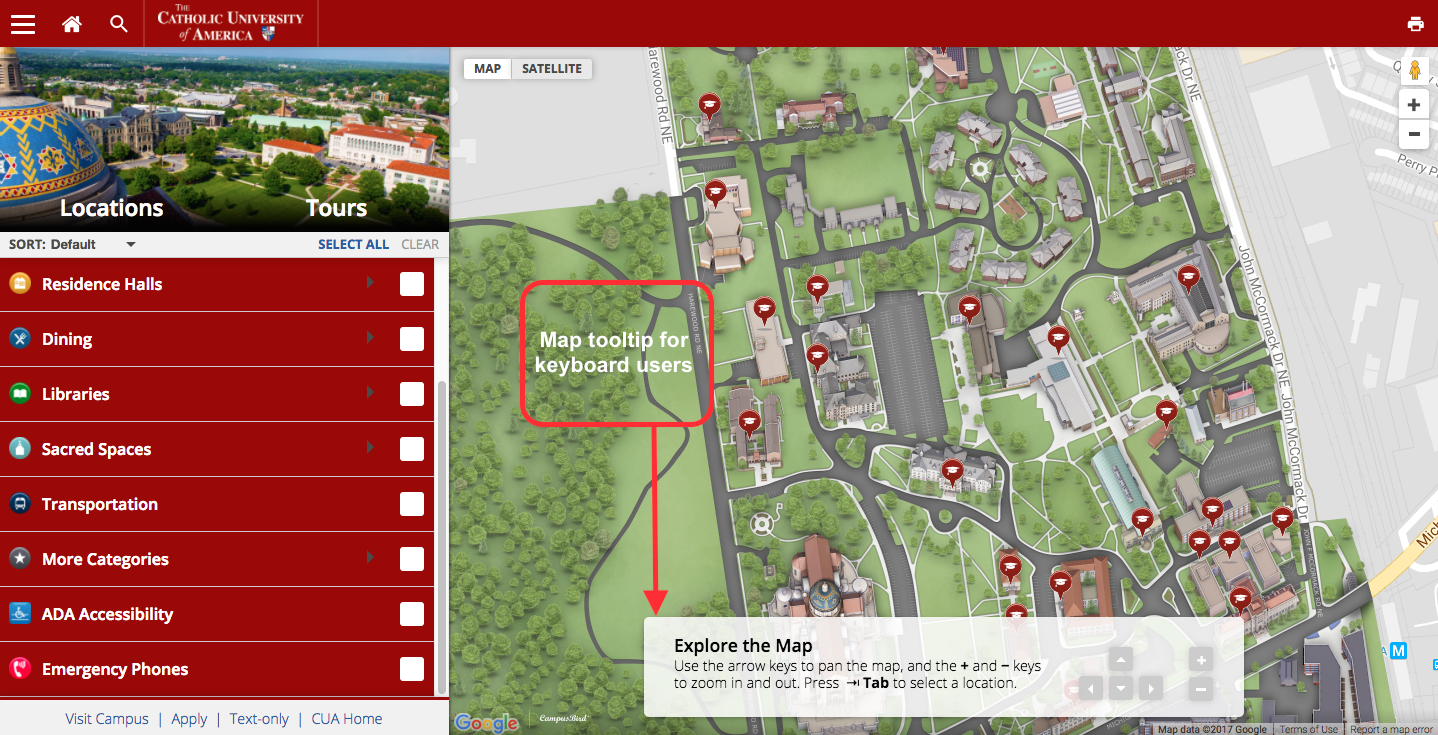 Text-only Map: 
Every client has access to their own Text-only Map. Add a link to this map in your top bar or footer using the URL: https://myatlascms.com/map/accessible.php?id= 
*At the end of the URL after '=' add your own map id for your custom Text-only map!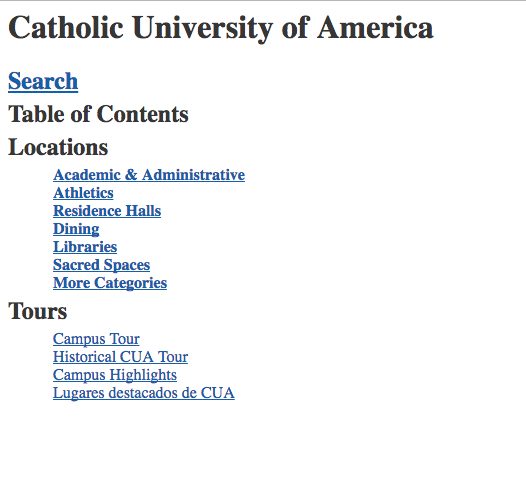 ALT-tagging
ALT-tagging is an attribute you can attach to an image to help with keyboard accessibility. For example, you might add an ALT-tag to a photo of a building to let users navigating the map with a screen reader know that there is an image associated with that location and provide a caption describing this.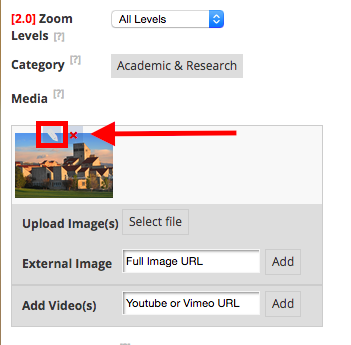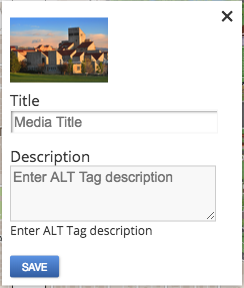 To add ALT-tags to your images, access the image through the location edit in the CMS and select the pencil icon for that image. Then, an edit window will display to the right. 
We use Siteimprove, WAVE, and aXe among other tools for checking compliance; we test with the native screen reader in mac (VoiceOver) and Chromebox.