A hotspot is an interactive point of media within every tour stop. They are interactive elements within the main tour stop that can be selected to engage in other content or activity. Hot Spots can be overlaid on top of 360 Panorama's or 360 videos to provide additional 2D media (image, video, link, text, audio) for informational or entertainment purposes.
Hotspots are not included in the base 360º Tour Pricing. Contact your Client Success Manager or email support@concept3d.com to add this feature.
5 Main Types of Hotspots
1. Link
We use the link term for any hotspot that links you away for the current stop/hotspot. There are two different ways to link a hotspot.
External Site: Go to any external website. All websites will open in a new tab.
Another Tour Stop: Link to another stop within the tour. All tour stops within that tour will be listed for you to select the correct stop!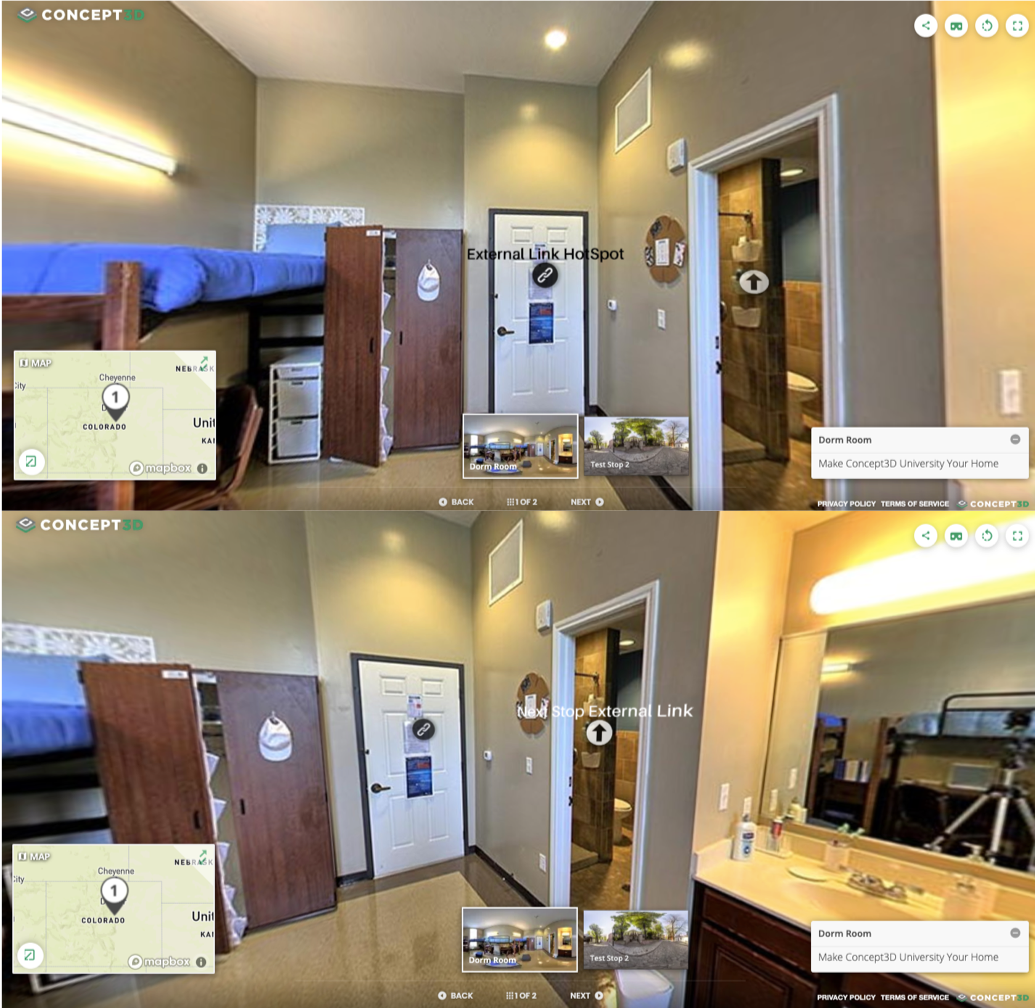 Link Hotspot Front End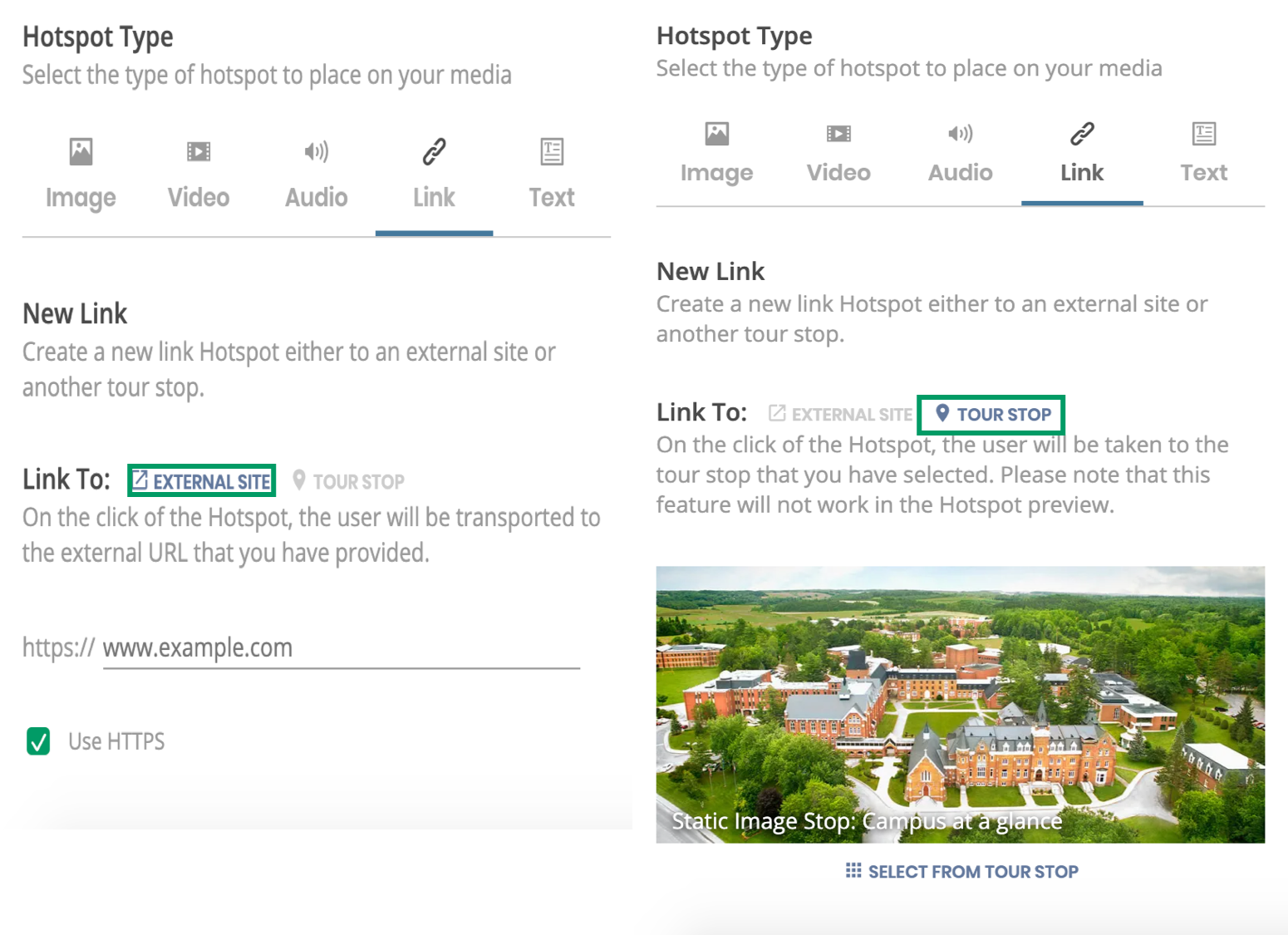 Link Hotspot Backend
2. Text
Text hotspots are plain text content. Currently, there is only one size text box, it does not dynamically change. Below are examples of the styles that can be done within the text hotspot.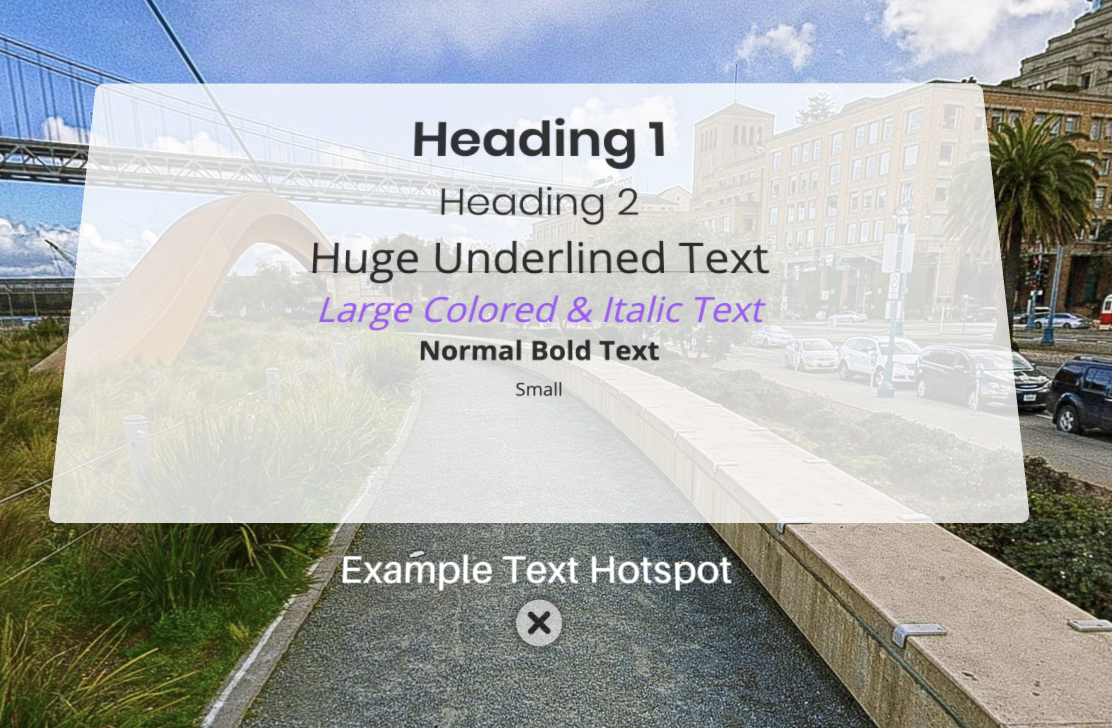 Text Hotspot Front End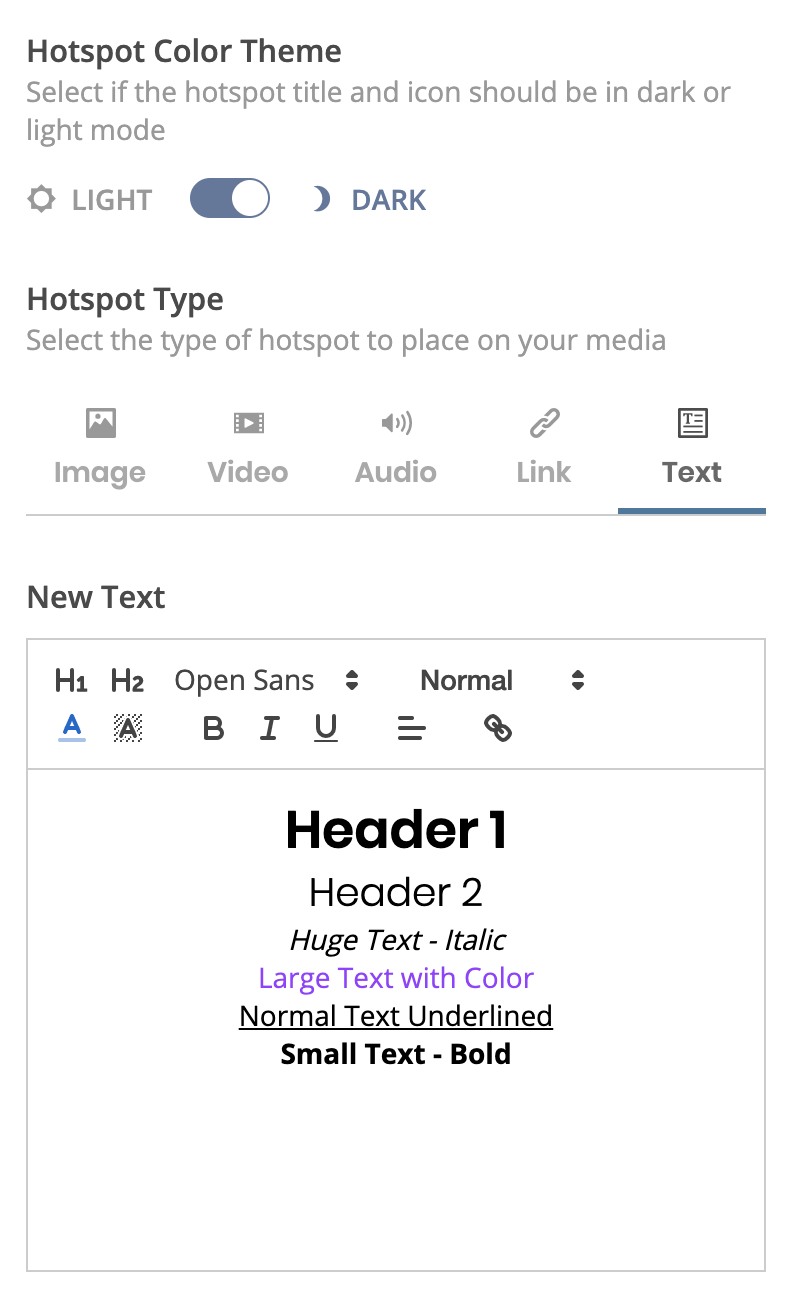 Text Hotspot Backend
3. Video
Any Youtube or Vimeo video can be uploaded or selected from the media library. This is the only hotspot type that currently opens "out of world". Meaning when the user selects play, they get a pop up to watch the video. They do not stay in the spinnable panoramas as the video plays.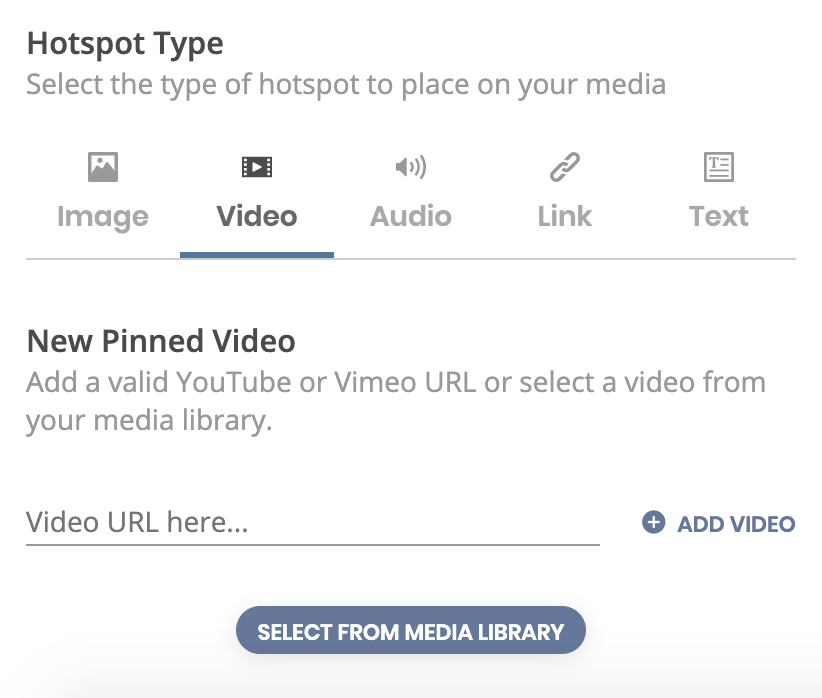 Video Hotspot Backend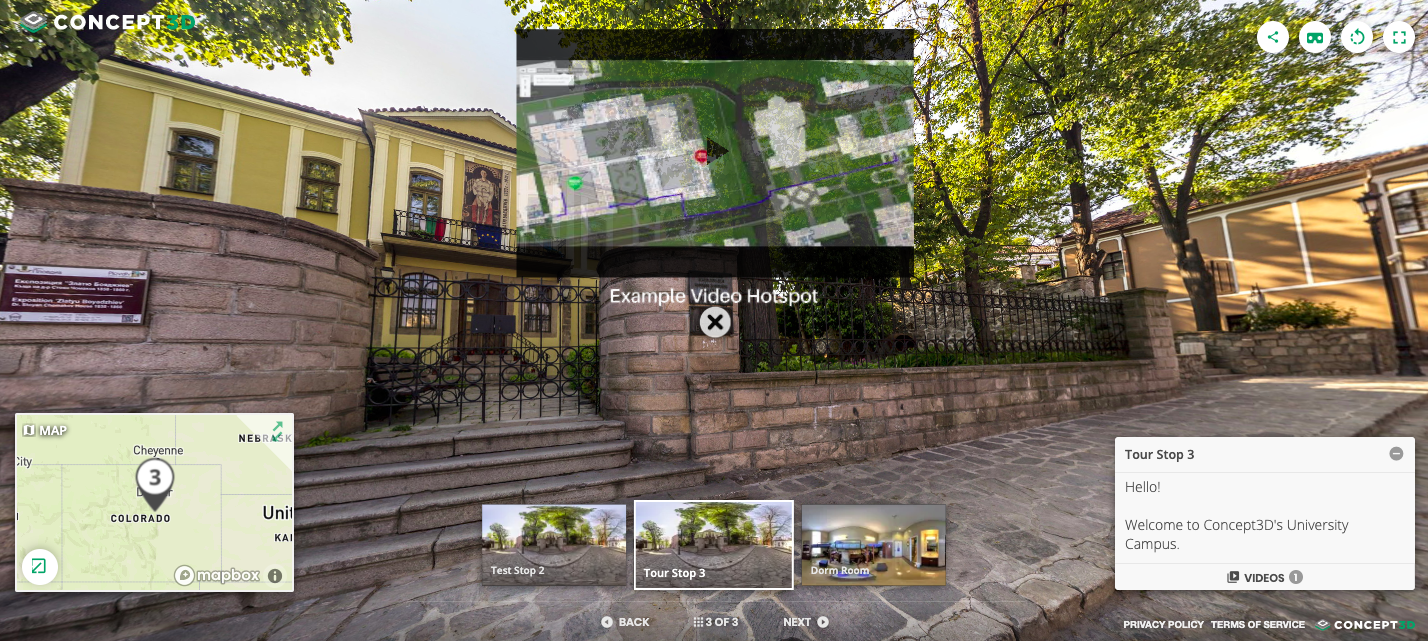 Front End Video Hotspot


4. Image
Upload an image or add an image from the media library. Alternative text is required when uploading a new image.

Size recommendations for the images:
XL - 1160 x 870
L - 870x650
M - 580x435
S - 370x275
XS - 220x165

*Note: The first number for each size is the length of the longest side of an image. The second number is an approximate size based on a 4:3 image ratio. Please adjust accordingly depending on your image and chosen size!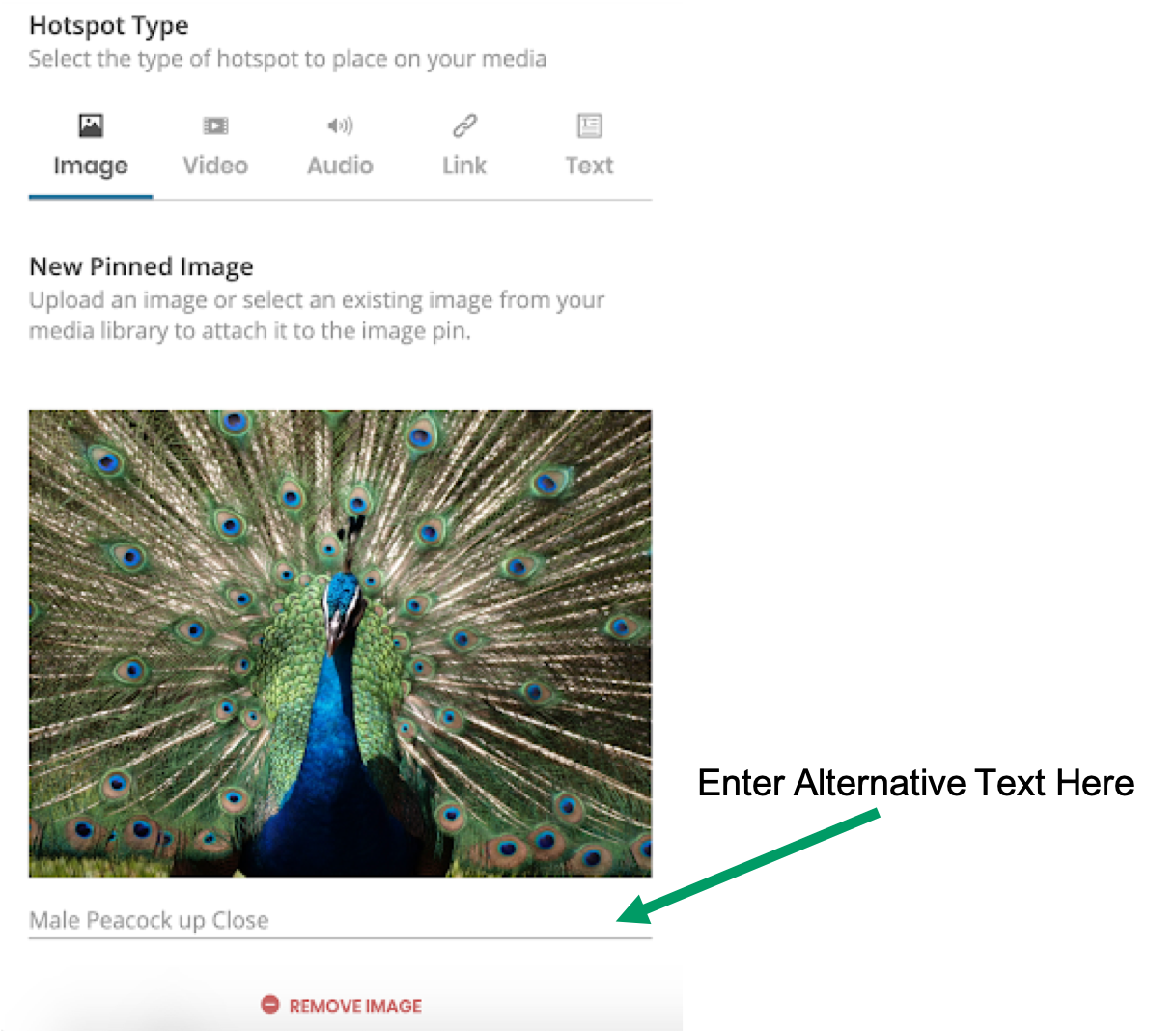 Image Hotspot Backend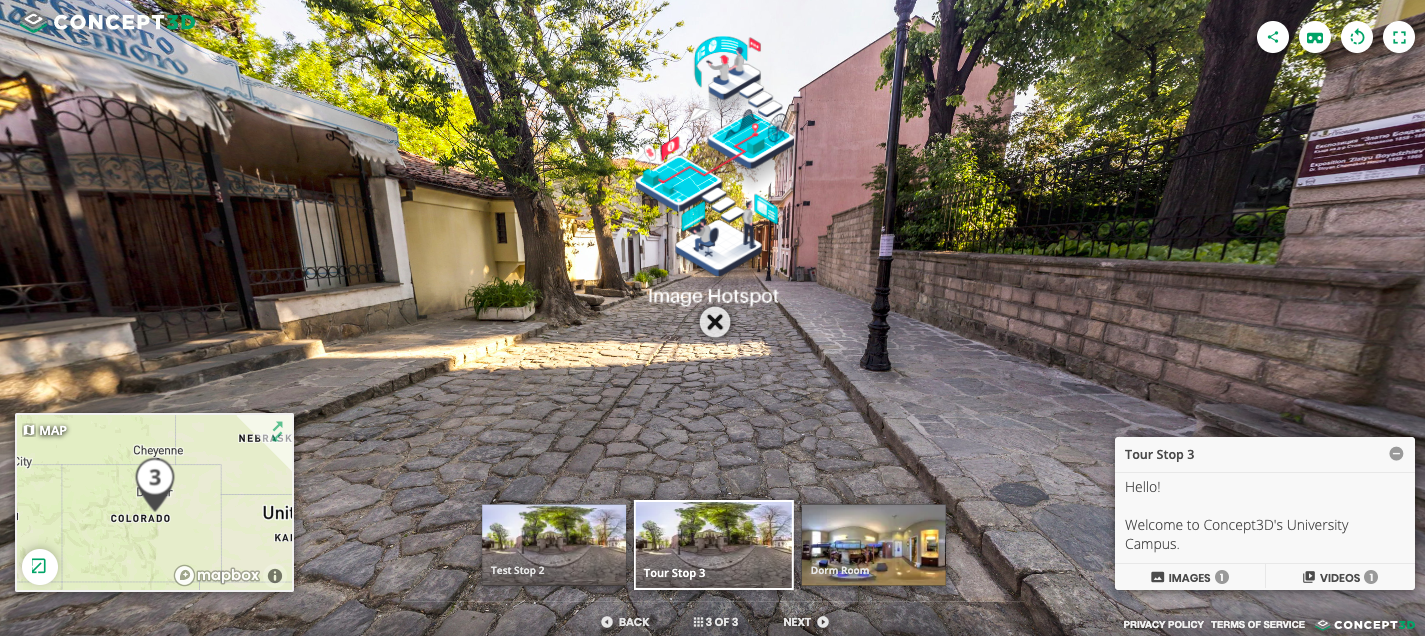 Image Hotspot Front End
5. Audio
Attach an audio file and transcript to a hotspot.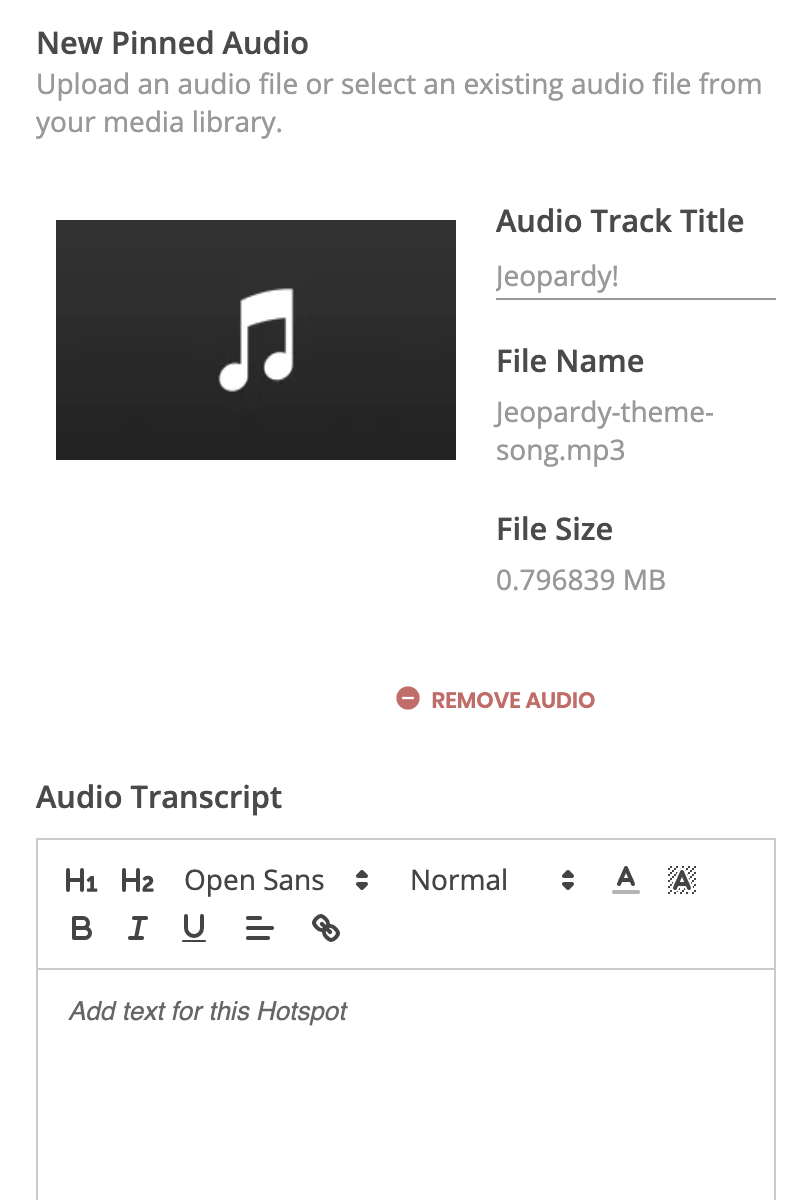 Audio Hotspot Backend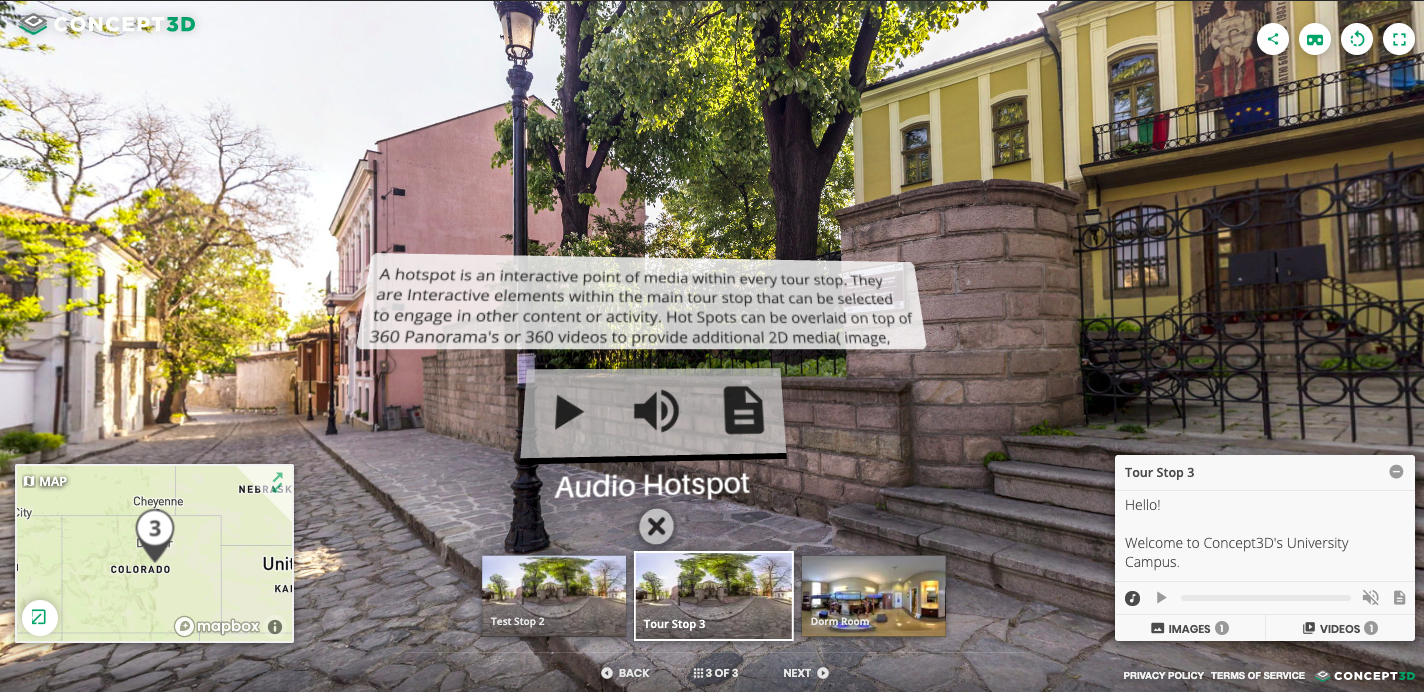 Audio Hotspot Front End
-------------------------------------------------------------------------------------------------------------------
If you would like to create a hotspot, here are the directions to do so:
How to Create a Hotspot --->