Once you have added your Google Analytics ID to your Tour Builder account, set up a Property View to find the 360 Tour analytics easier in your Google Analytics account. Follow the steps below to create a property view.
1. Create a property for tour.concept3d.com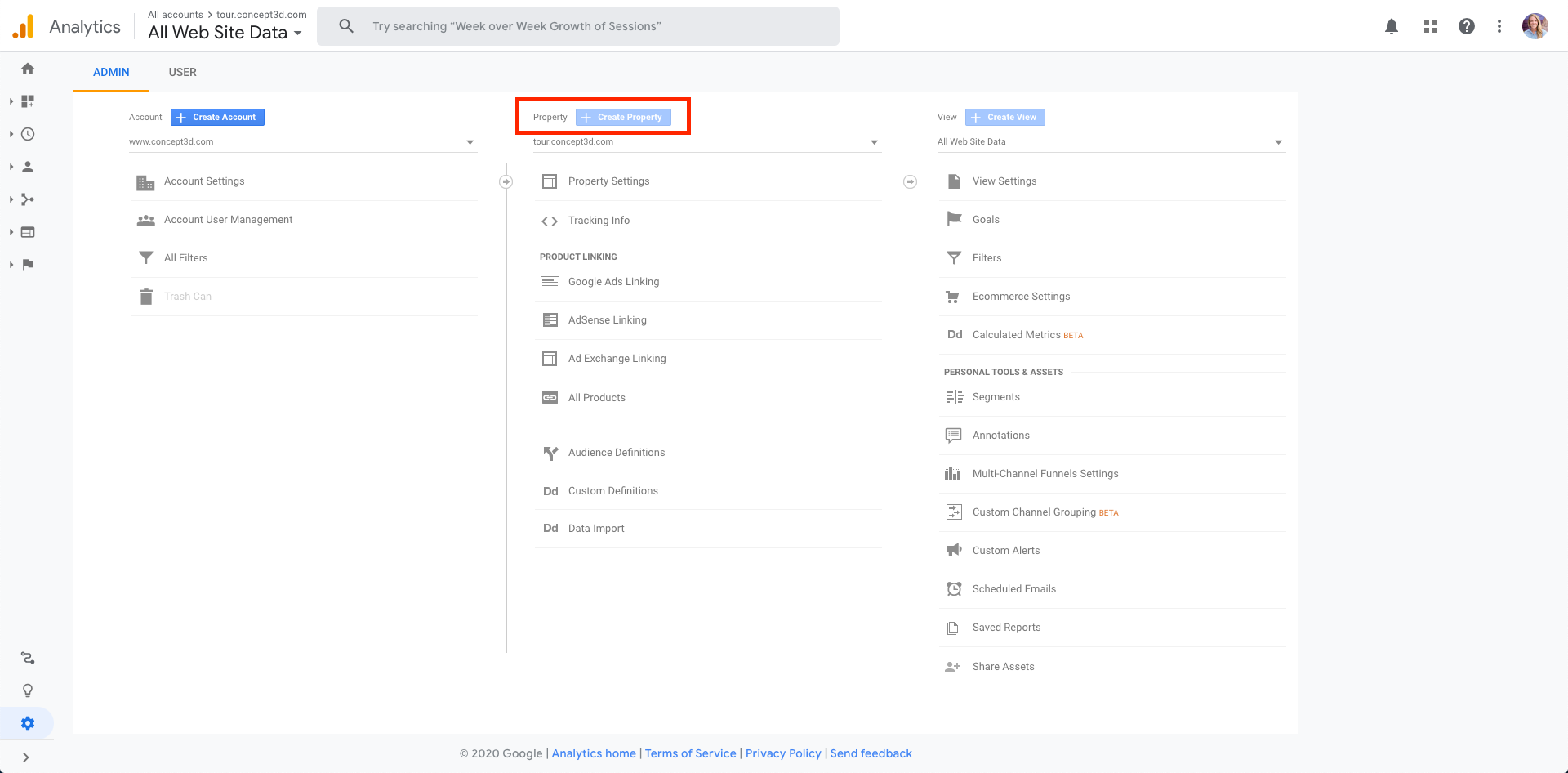 2. Create a view for that property
3. Save your new view!