360 Videos add an additional layer to a 360 Tour. Bring a user into a location with a beautiful visual that includes movement.
How To Add A 360 Video
1. Login: https://home.concept3d.com/.
2. Edit your tour.
3. Click the Tour Stops tab.
4. Click + NEW TOUR STOP.
5. Name your stop.
6. Drop a pin.
7. Click the 360 VIDEO button.
You can upload a video from your computer, select from your media library, or go back and add a different media type.


While your video is being uploaded, add a description below or any other additional media.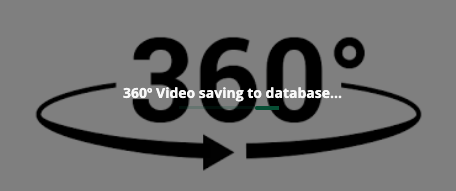 8. Click the 360 VIDEO SETTINGS to preview the video. Set the default view, which orientation is north and choose to toggle on the 360 video to loop.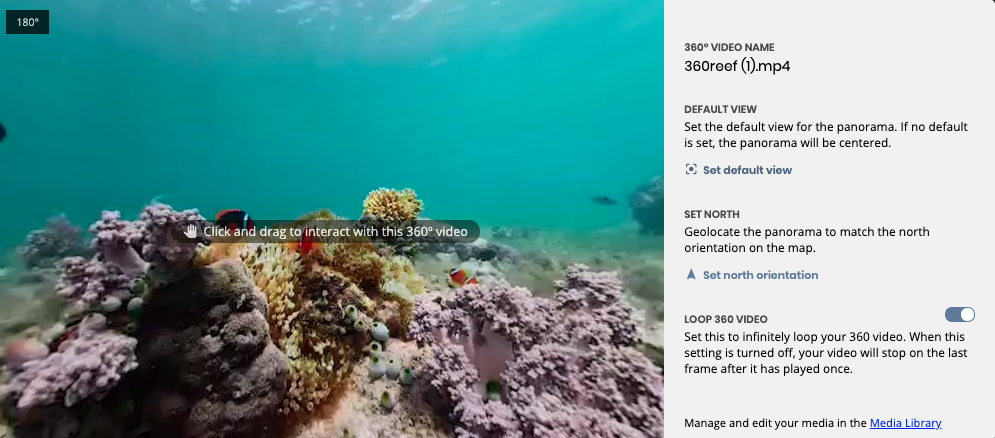 9. Click save.
10. Preview a tour on the home screen to see what the end result would look like before publishing.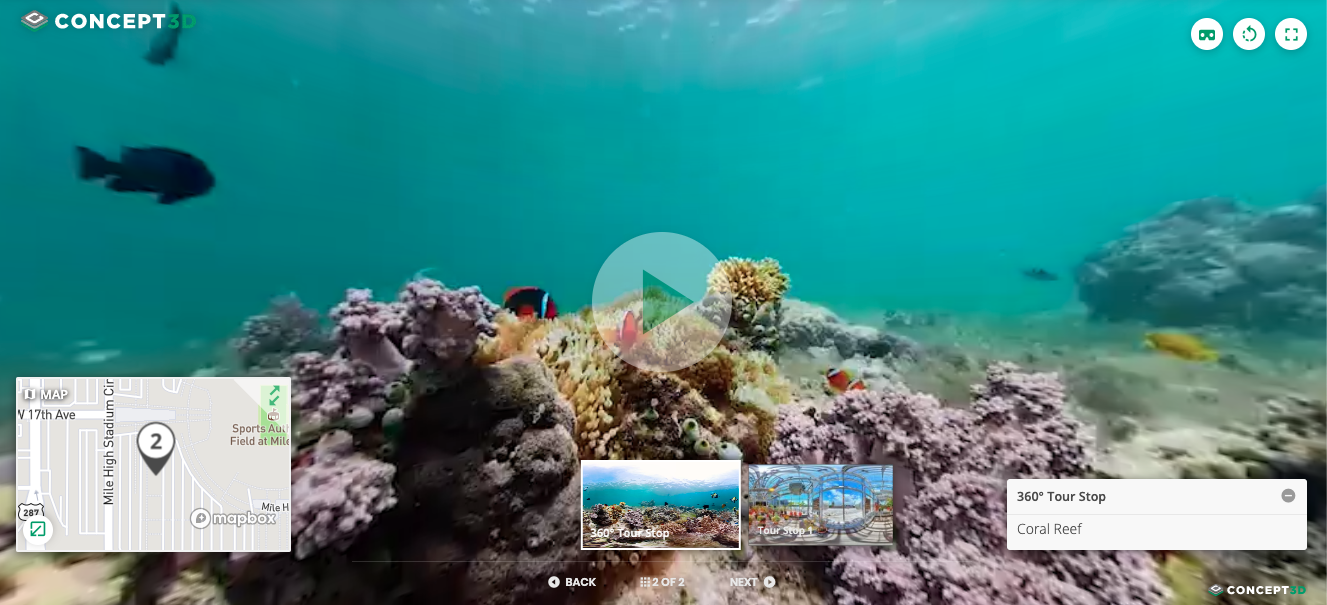 Additional Resources
Differences between media types: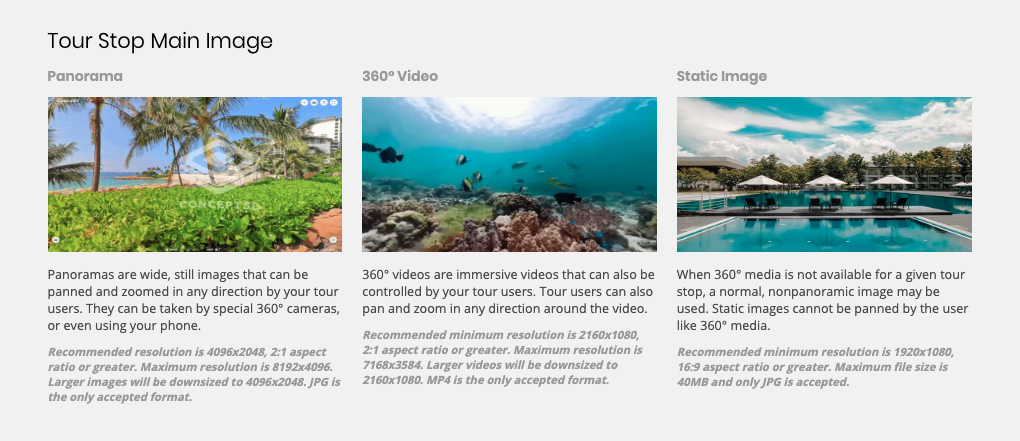 HELP VIDEO
Ready to add 360 Videos to your 360 tour? Contact your Client Success Manager.