To create a property view to find the map analytics easier in your Google Analytics account, follow the steps below:
1. Create a property for map.concept3d.com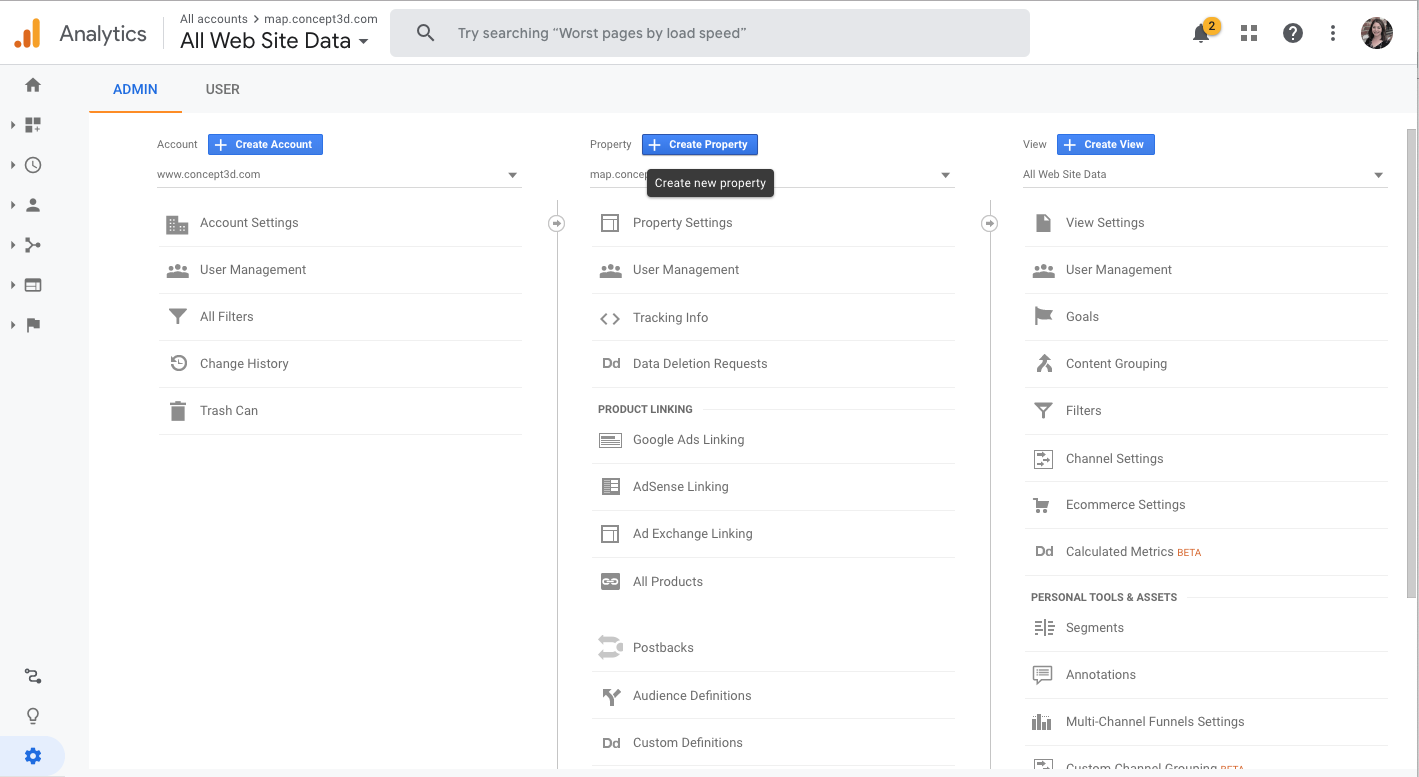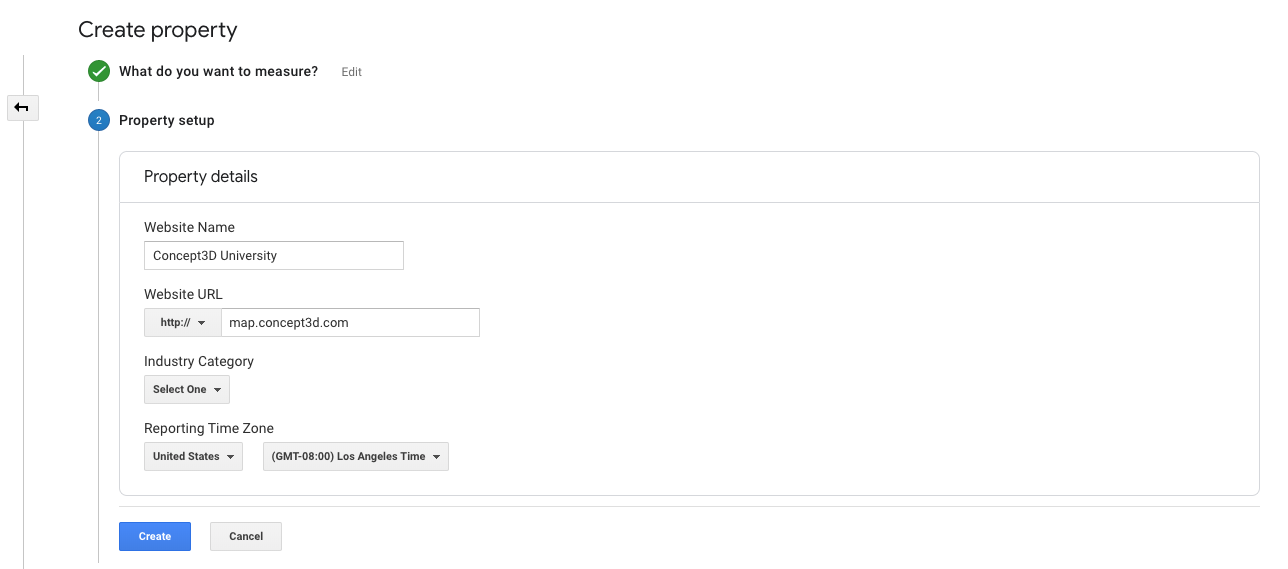 2. Create a view for that property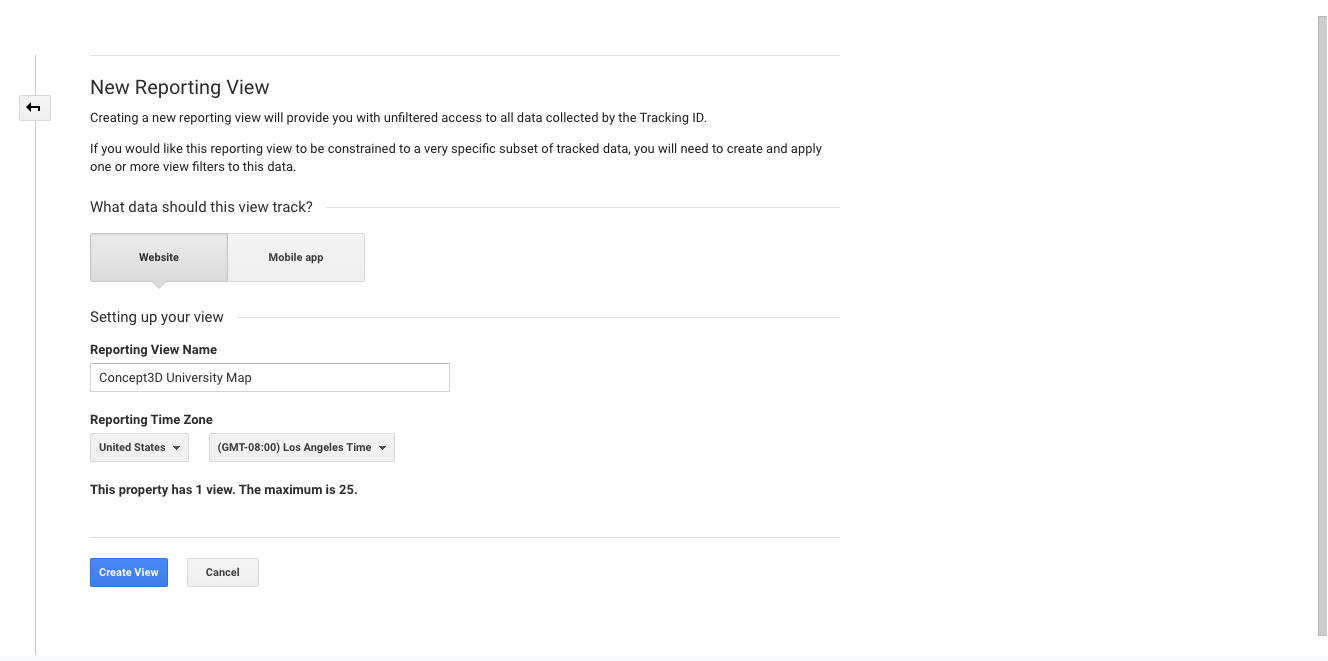 3. Create a filter within the view - This is how the analytics will be found for the map.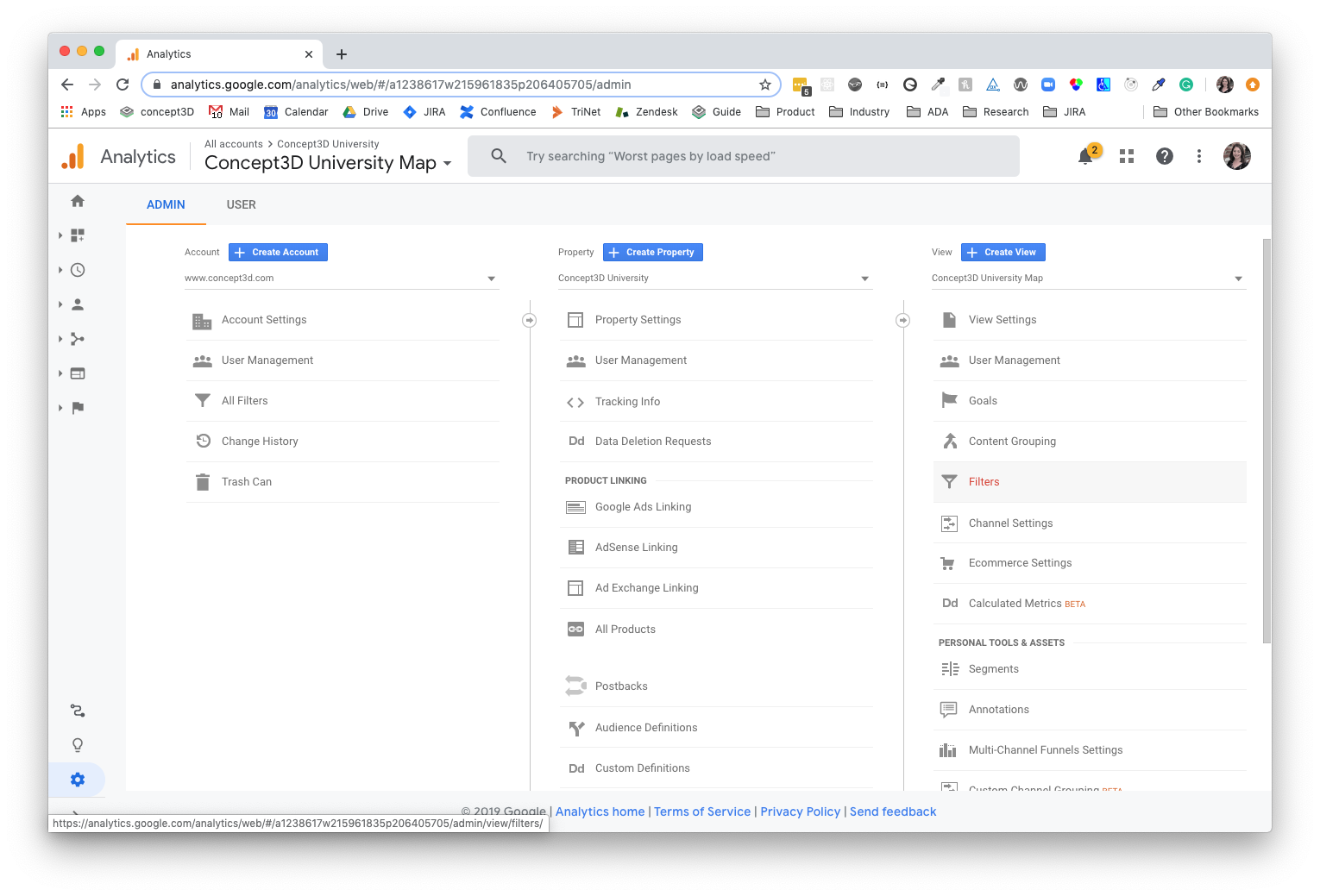 On the add filter to view page, select the following settings:
Create New Filter

: selected

Filter Name:

Name your filter something specific

Filter Type

: Custom --> Include

Filter Pattern

: \?id=MAPID[&.*]?$ (Replace MAPID with the actual MAP ID Number)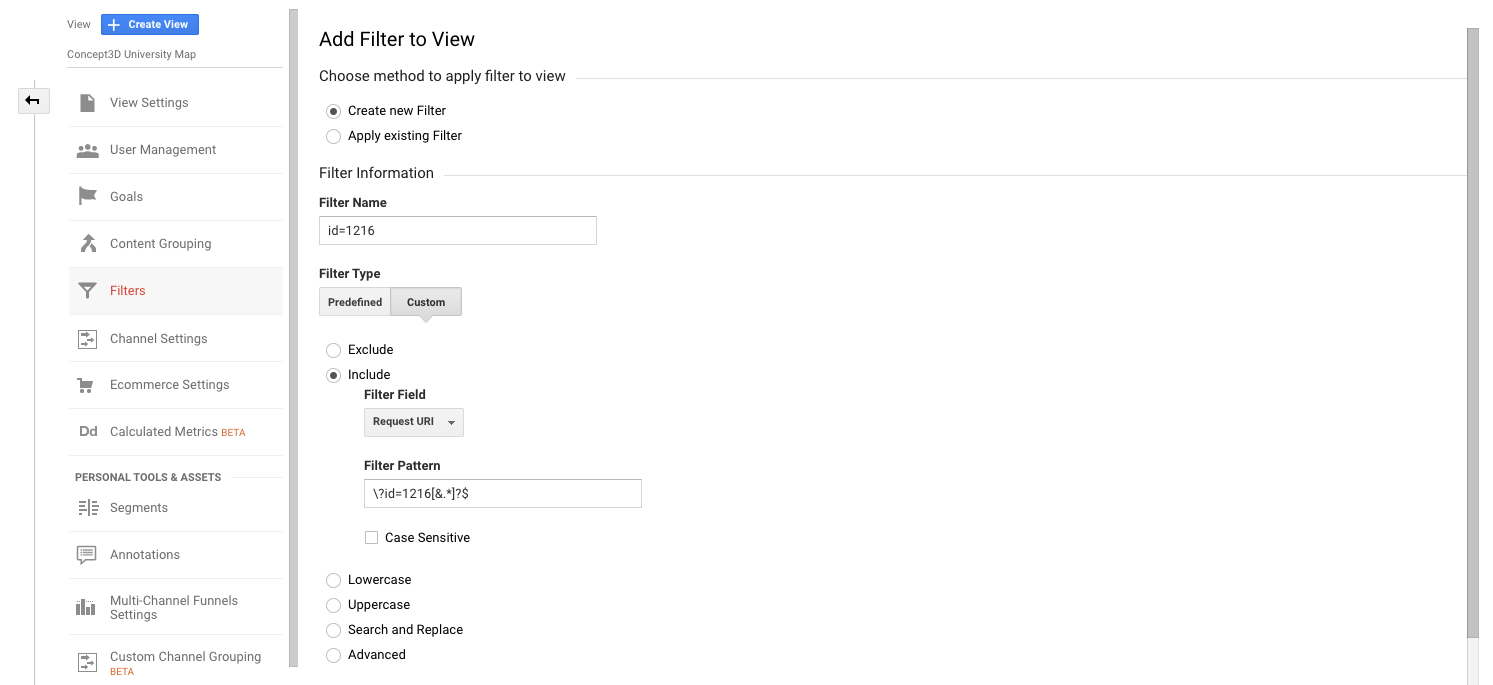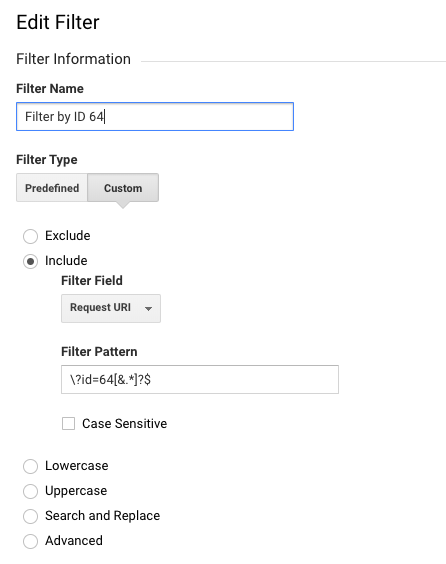 4. Save your filter. Use the Tracking ID from your property settings in the CMS.