Custom CMS Map Views allow you to quickly jump to different campuses, areas, or points of interest on your map. Located within the top bar of the CMS, custom map views may be set to a URL or Latitude and Longitude.
How to add CMS Map Views
1. In the CMS, select the Account button in the top right corner.
2. Click the CMS Map Views tab.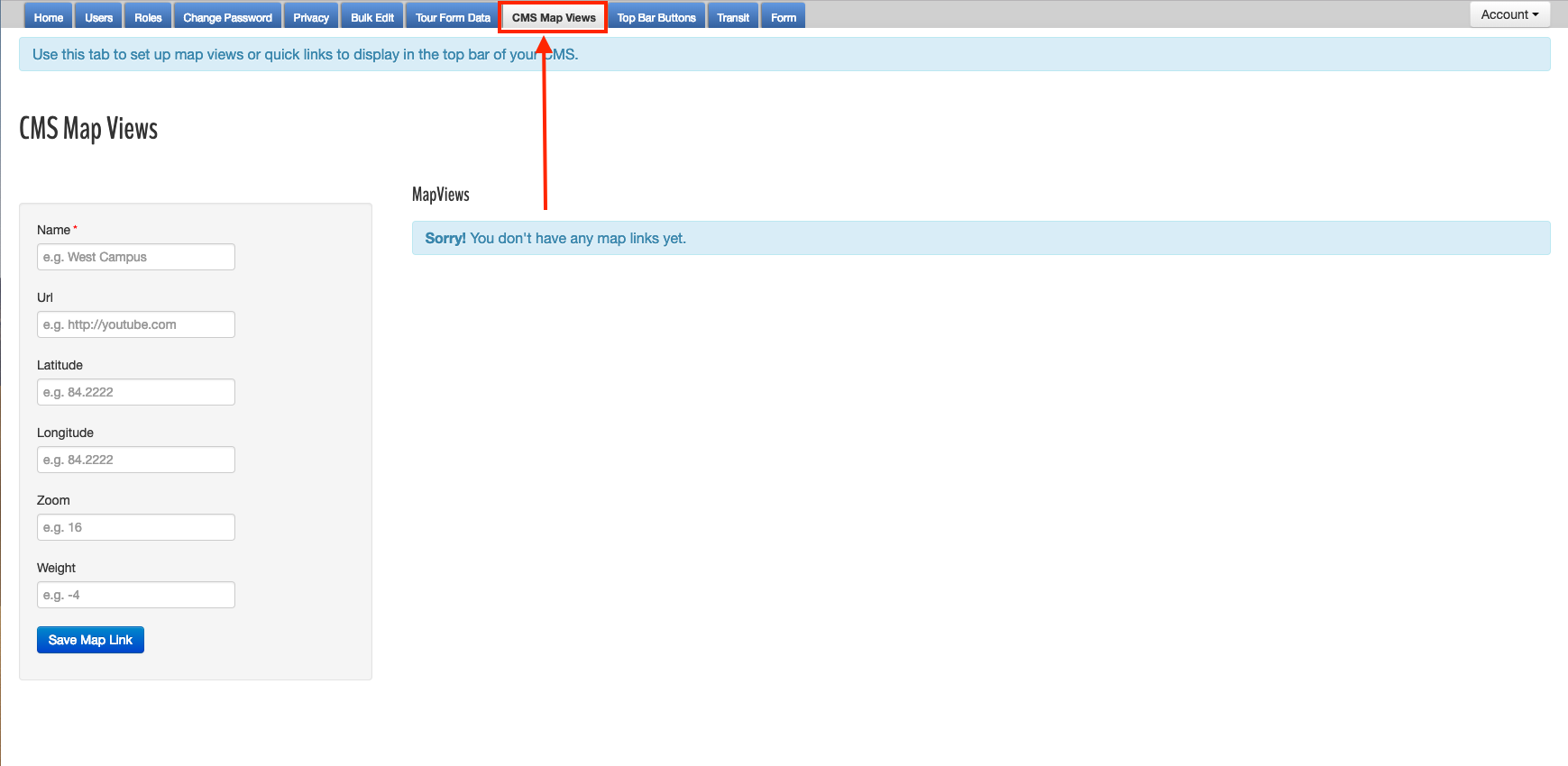 3. For each map view, fill out the following -
Name to display along the top bar of your map in the CMS.
If you are directing to a different web page or link, insert it in the URL box.
Latitude, Longitude, and Zoom to set a specific view of the map.
Weight is used to arrange the map views in a specific order. View set to 0 will be the first on the left.
4. Save and return to the CMS to view your new button in the top bar! These will show below the blue control tabs.