What is Media View
Media view is the images you attached to your tour.
Buttons in the right of media View

From Left to right
Share your tour button
VR mode
AutoRotate
Full-Screen Mode
What is "Map View"
Map view allows you to see all the stops on your tour stops.
What is the function of the preview screen
The preview screen is in the bottom left hand part of either view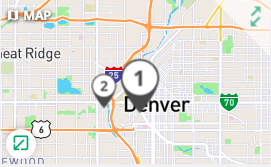 You can switch in between media and map view by clicking on the arrows in the top right corner of the picture above. If you want to minimize the preview screen click on the arrow in the bottom left of the screen.