Media library:
An easy way to store images for later use in your 360 tour is by using the media library.  You can upload a panorama or static images and use them when you decide to, instead having to upload a photo every time you create a tour.  
To do that :
1. Go to Media library in the upper left corner of your screen,


2 .Select

in upper right hand part of screen
3. Select either Panorama or image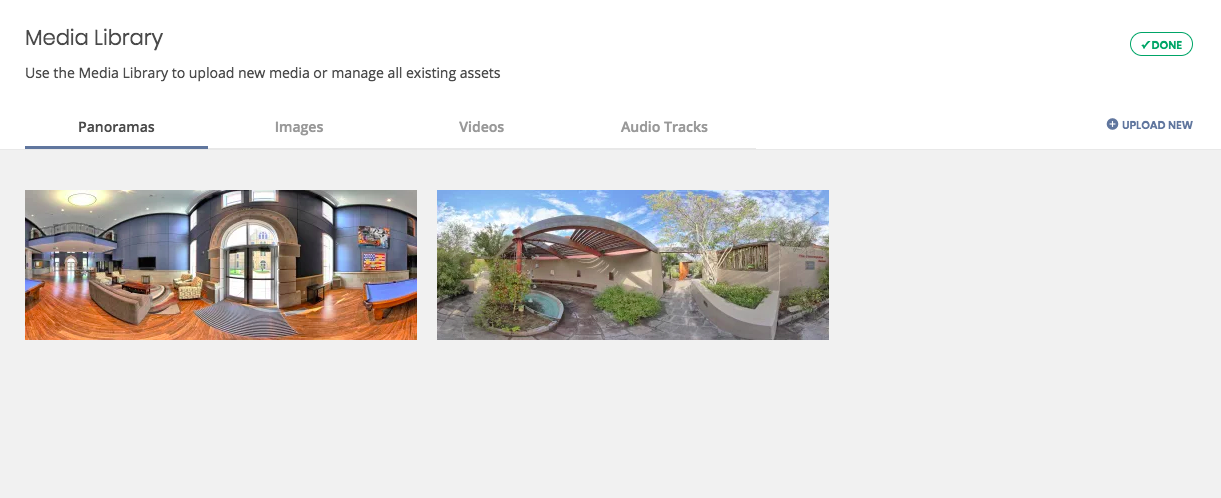 4.Either drag and drop or upload from "Upload from Computer"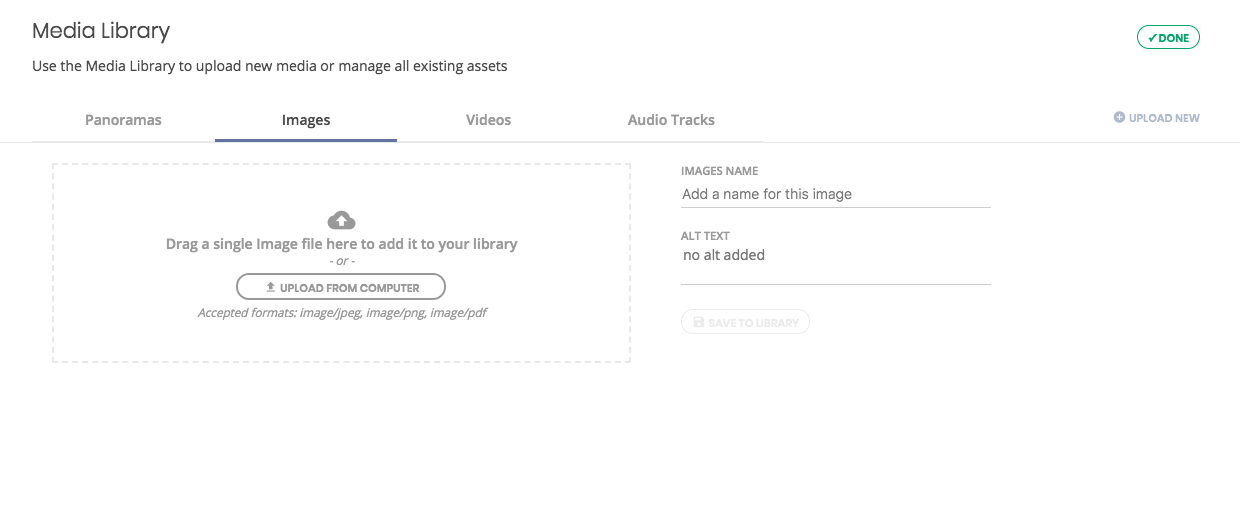 5. Name the file
6. Click

to Library 
Foundations use only:
If you upgrade, you can add videos and audio tracks to you tour stops. Both can be added through the Media library as well.
Note: All videos must be hosted Vimeo or YouTube. To add a video use the public link, name the video and save.
Next Article "How to Take a Panorama"→